MonoRacer is the perfect FULLY ENCLOSED MOTORCYCLE for LONG DISTANCE TRAVEL built by Peravescz. Enjoy safe HIGH SPEED DRIVING at LUXURY comfort. All for 100% travelling pleasure.A Cabin-Motorcycle in Electric version is designed to provide you a fast and safe drive in maximum comfort with original PERAVES AMG-leather seats.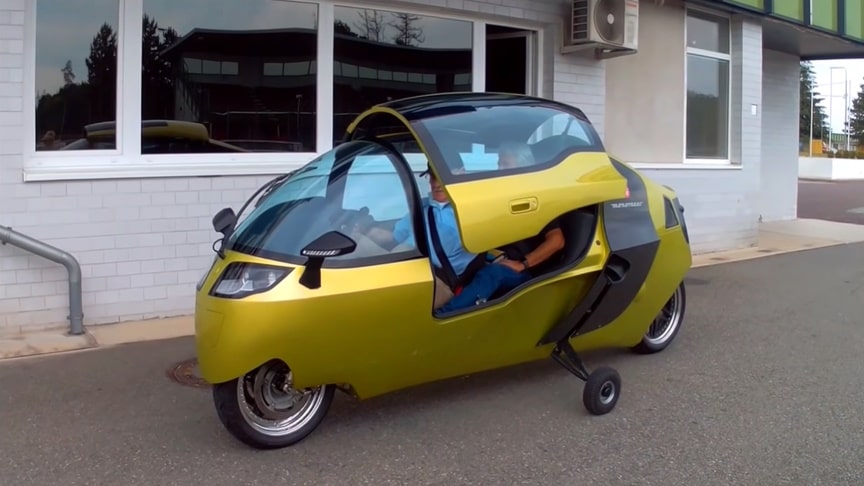 Listen to your favourite music with high quality loudspeakers and enjoy the smooth, powerful and almost noiseless electrical engine. A fully charged battery will last up to 400km. The fast charging make your MonoRacer-130-E the most valuable tool for your future PERSONAL MOBILITY.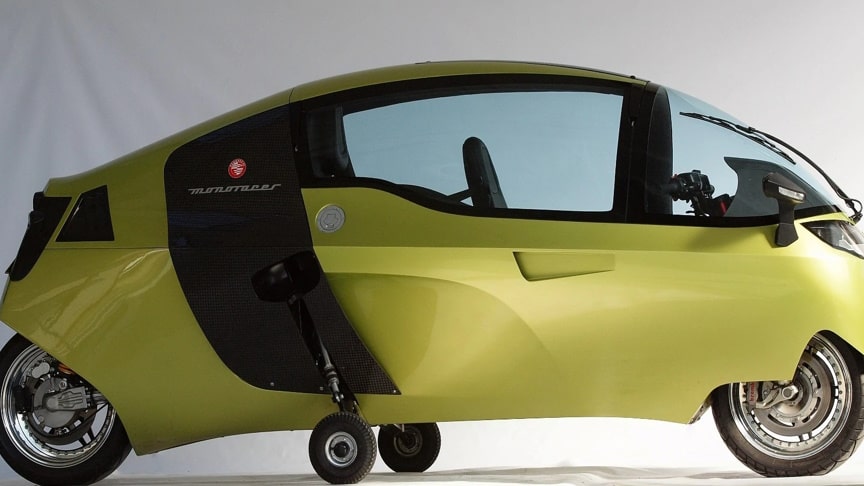 The manufacturer reports that the cabin motorcycle can lean up to 52 degrees in a turn, has room for two people, comes with heated leather seats, surround sound, air conditioning, and has a luggage capacity of 55L.
Advertisement
The design of this cabin-motorcycle is like a capsule with wheels, built using a monocoque construction design with a Kevlar, carbon fiber shell reinforced with an aluminum roll cage.
In case of a an accident, you will never face a frontal collision. The cabin's hardness and egg shape in combination with a multipoint safe belt guarantee your maximum safety.