Lamborghini Countach review! The Lamborghini Countach is a truly amazing car — and this is my video of a particularly special one. Today I'm reviewing this incredible Countach LP5000 QV, and I'm going to show you all the quirks and features. I'm also going to drive this Countach and review what it's like behind the wheel.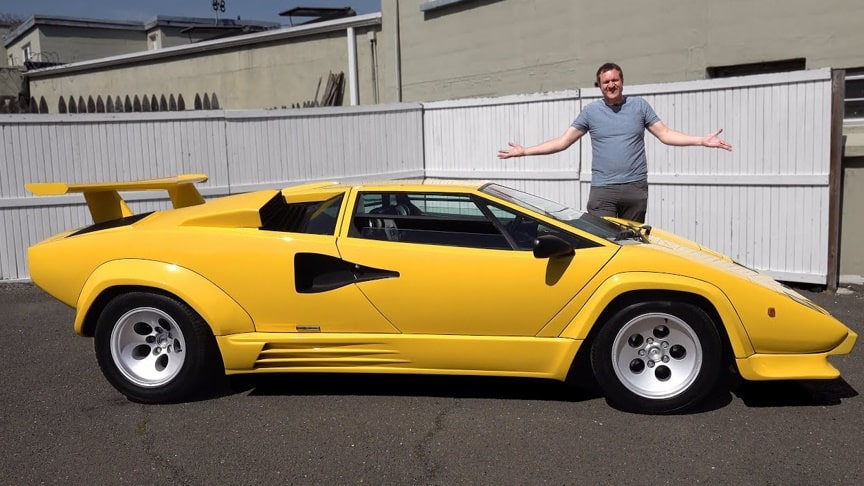 In 1985, the engine design evolved again, as it was bored and stroked to 5,167 ccand given 4 valves per cylinder—quattro valvole in Italian, hence the model's name, Countach LP5000 Quattrovalvole or 5000 QV in short. The carburetors were moved from the sides to the top of the engine for better cooling—unfortunately this created a hump on the engine cover, reducing the already poor rear visibility to almost zero. Doug DeMuro
Some body panels were also replaced by Kevlar. In later versions of the engine, the carburetors were replaced with Bosch K-Jetronic fuel injection system.
Advertisement
The Fuel injected engine was rated at 309 kW. The European carbureted versions used six Weber carburetors and were rated at 335 kW at 7,000 rpm and 500 N⋅m (369 lbf⋅ft) of torque at 5,200 rpm. 610 cars were built in this specification, with 66 having the fuel injection system.