The "Mother of all COE" trucks arrived at the shop today for some electrical work. We have worked on a couple of Cab over Engine trucks for this customer, and how he has brought us this massive COE running a 3208 Cat diesel with an Allison transmission. What a neat rig, we are excited to work on it.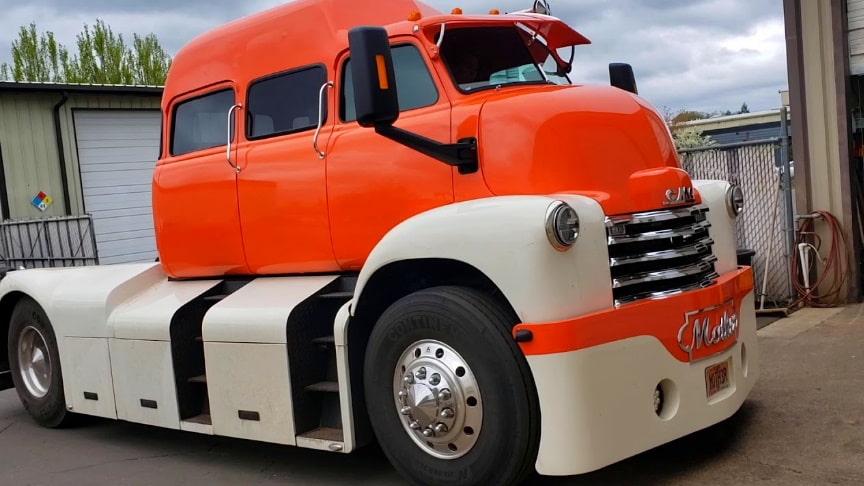 source/image: MetalWorks Classic Auto Restoration
The base of the truck is a modified 6500 GMC Topkick 1988 chassis that is powered by a 636cc inch Caterpillar 3208 diesel engine.
Every inch of this truck is either new, custom built, rebuilt, or touched in some other way.The cab that has been stretched with an additional four doors and a raised roof.
Advertisement
The wheels are classic 22.5″ Alcoa pieces like you'd find on millions of trucks around the country, and there are mondo super single Goodyear tires out back.The lower bodywork is all custom and features integrated steps for easier ingress and egress into the 1950 GMC cab.