The Mower Device MGK 13 is designed as verge mower and reflector-post mower. The basic equipment is mounted to local carrier vehicles with hydraulic drive.The mower can be equipped with a flail-mower-head, optional with touchautomatic or a manual control.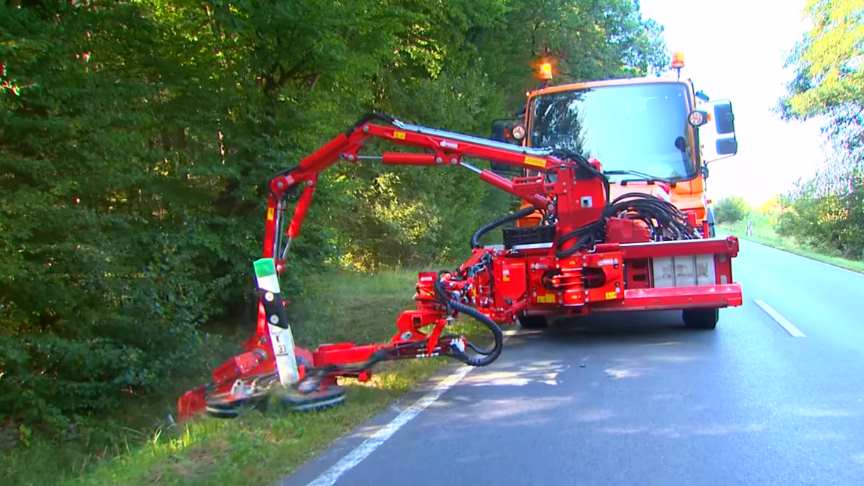 source/image: DueckerTV
An electro-hydraulic steering for the movement of the hydraulic cylinder is integrated in the basic unit. The control panel is mounted in the cab.
During manual control the parallel ledded mower-head facilitates the pushing in and out around reflector post, trees, traffic signs etc.
Advertisement
With the inset of the touchautomatic a touch-bar in front of the mower-head keep the control. So the mower automatically led around obstacles. In the equipment of integrated computer in connection with the touch-bar and in the equipment blocked sensors, provides for an optimal work routine.