Introducing humanoid robots in areas where space is limited, for example in search-and-rescue scenarios or industrial manufacturing, represents a huge challenge, especially when the environment is cluttered and unknown.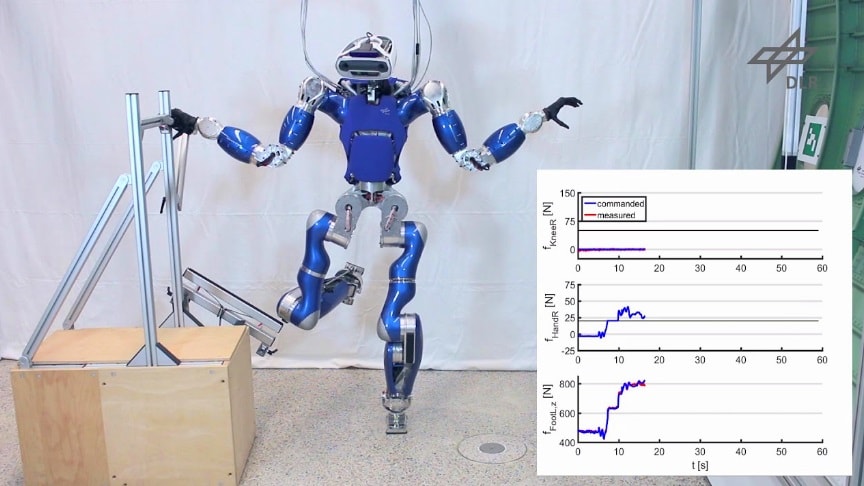 source/image: DLRRMC
The robot should be capable of utilizing multiple contact points distributed across the entire body and not just its feet and hands.
Extra contacts on the whole body, for instance including the knees and elbows, enable the robot to increase its agility and robustness by enhancing the support polygon.
Advertisement
This paper applies our passivity-based approach for hierarchical whole-body control including balancing to scenarios involving contacts distributed all over the body of the robot as required in confined spaces. The approach is experimentally validated on the torque-controlled humanoid robot TORO to demonstrate the general applicability of the presented framework.