MYLO is an innovative, all-electric, three-wheel scooter that is sturdy, ultra-compact, and fun-to-ride. It folds in less than 1 second and provides a practical and portable mode of personal transportation.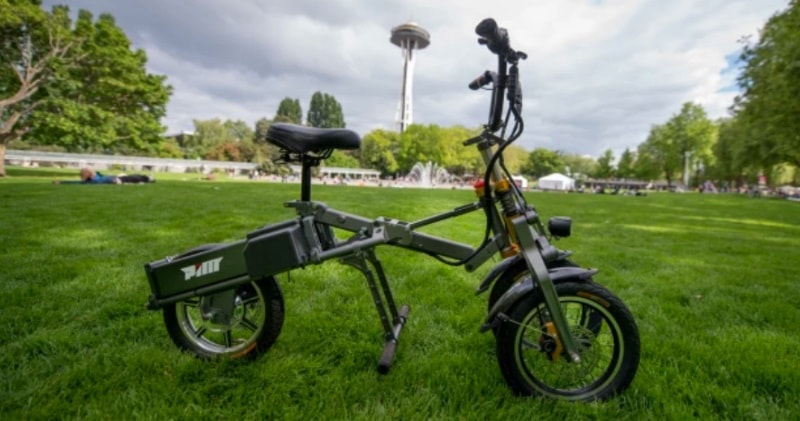 source/image: MYLO
MYLO carries two batteries on board and uses one at a time. Once you run out of one battery, you engage the fully charged battery by using a simple switch. Each battery provides 10-15 miles of range and charges in about 3 hours.
It has a top speed of 29 kmph Mylo also gets hydraulic brakes at the front A headlight and rear taillight unit and a display that shows speed, mileage and battery life.
Advertisement
This genius design creates an ultra compact and manageable scooter you can store almost anywhere.MYLO is powered by a throttle activated 250w hub motor.MYLO electric scooters available with a Price of $1,495 drom a child to an adult everyone can enjoy this electric scooter.