MYLO is an innovative, all-electric, three-wheel scooter that is sturdy, ultra-compact, and fun-to-ride. It folds in less than 1 second and provides a practical and portable mode of personal transportation.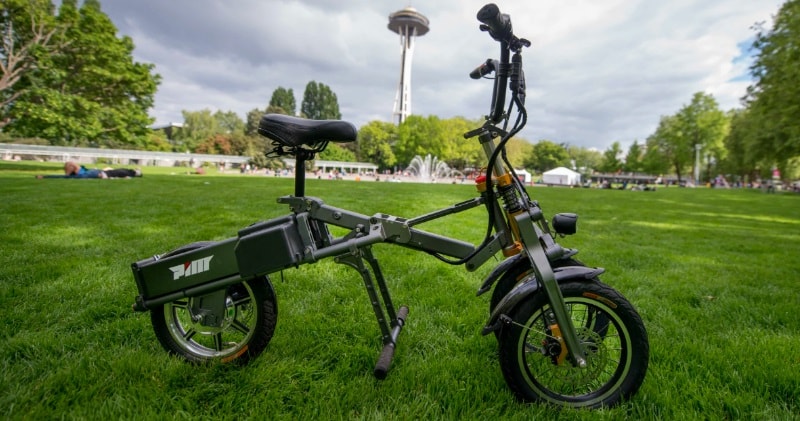 source/image: MYLO
MYLO is powered by a throttle activated 250w hub motor. Standard battery version averages about 15 miles per charge. Optional 2nd battery extends ride distance up to 30 miles.
MYLO carries two batteries on board and uses one at a time. Once you run out of one battery, you engage the fully charged battery by using a simple switch.
Advertisement
Each battery provides 10-15 miles of range and charges in about 3 hours.MYLO is an engineering marvel. Within one second, MYLO can be folded or unfolded. It folds up so fast and smooth, you will have to watch it a few times to believe it.