I filmed this 1910 National Gas Engine S45 at the 20 Festa Aratura dei testa Calda Cogruzzo in Castelnovo di Sotto.In the video you can see the start up of the engine, then the machine in action at low and high revs, running to make some show. Also some details and a walkaround.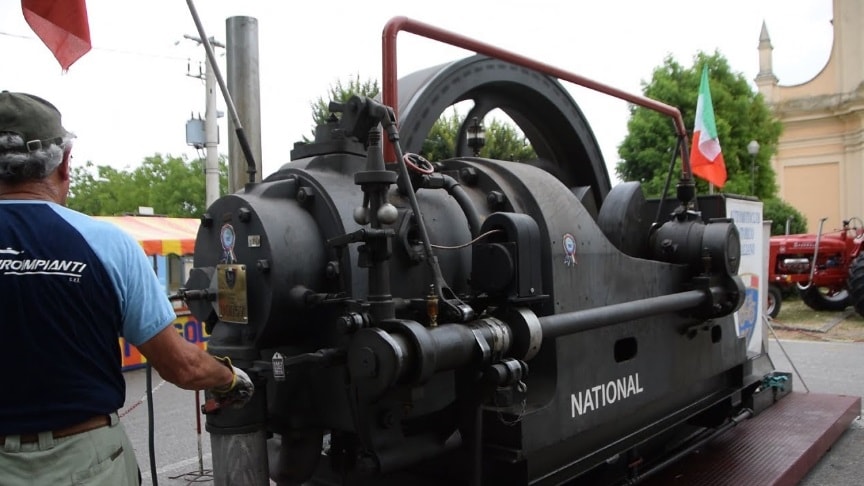 source/image: davide458italia
Manifacturer: National Gas Engine, in Wellington Works, Ashton-under-Lyne, Manchester, England.Stationary motor fueled by poor gas, obtained from combustion of wood.
It was placed in a fixed position and used through flat belt to drive power generators, mills, pumps, workshops, sawmills and machine tools.
Advertisement
Start up with compressed air, displacement 76.5 liter, 40 hp @ 110 rpm, water-cooled, weight 15 tons.Cylinder bore: 450 mm,Cylinder stroke: 600 mm, Date of production: 1890-1900,Imported in Italy from France by Marenghi brothers and restored.