As a pioneer and specialist in the autonomous vehicle market, NAVYA has conceived, developed and produced the AUTONOM CAB, the very first autonomous, personalized and shared mobility solution. The cab was designed from the outset to be autonomous, just like all the vehicles in the AUTONOM range, meaning that there is no cockpit, steering wheel nor pedals.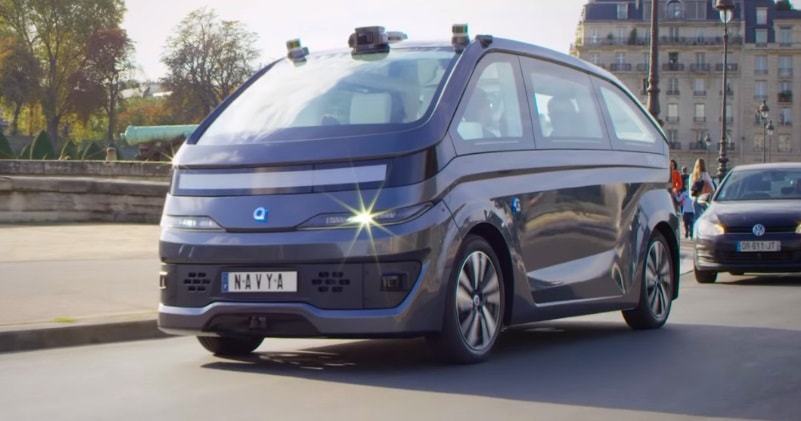 At the heart of the smart city, AUTONOM CAB provides an intelligent transport service for individual trips in urban centers. Able to carry 1 to 6 passengers, AUTONOM CAB is a fluid, continuous and effective solution that answers user expectations in terms of service before, during and after their trip.
The AUTONOM CAB is capable of speeds up to 55 mph, but will average closer to 30 mph as it travels in urban areas to conform with local speed limits..Thanks to a dedicated smartphone application called NAVYA APP, users can order an AUTONOM CAB with a simple click, and open and close the vehicle's door to start it up.
Advertisement
Available as either a private or shared service, AUTONOM CAB places an emphasis on conviviality and comfort. On board, passengers can for example choose to work, benefiting from fully connected technology, or partake in an interactive cultural visit of the city. They can also choose a playlist, or buy their cinema or museum tickets.