Brenda endured the unthinkable when her first tiny home crashed during transport. The house landed on its side with most of the interior demolished.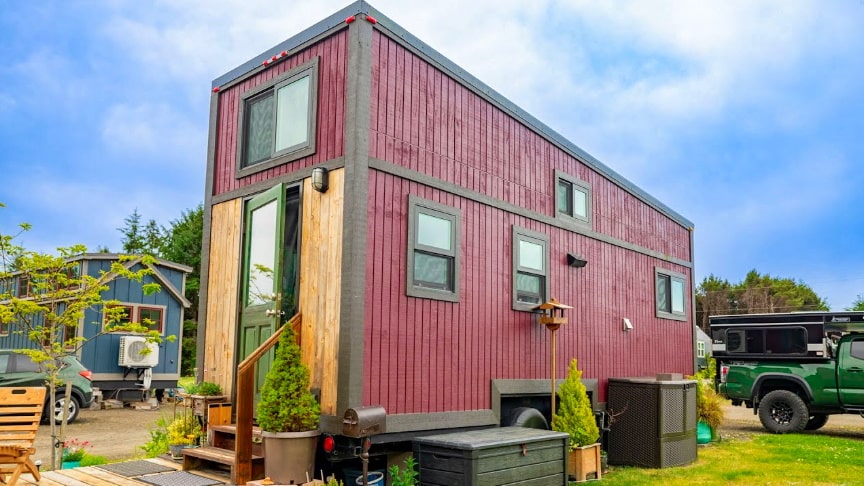 image: Tiny Home Tours
She salvaged a few good pieces and put them in her current 24ft home she calls "2.0". She's been at Tiny Tranquility in Oregon for three years and loves it!
The unique interior is decorated with local artwork and objects she's collected over time. Brenda doesn't claim to be a minimalist and has all her personal items on display, with nothing hiding in drawers or bins.
Advertisement
There's ample storage in the spiral staircase that leads up to her sleeping loft and a small kitchen that holds everything she needs. Outside her burgundy tiny home, there's a massive porch perfect for hosting guests and lounging on beautiful days!