Here's your first look at our pilot + four passenger production eVTOL aircraft which we're working to certify with the FAA. Designed to be safe, sustainable, quiet, and optimized for back-to-back 20-mile trips, we're aiming to certify Midnight with the FAA in late 2024 and start flying passengers in 2025. Are you ready?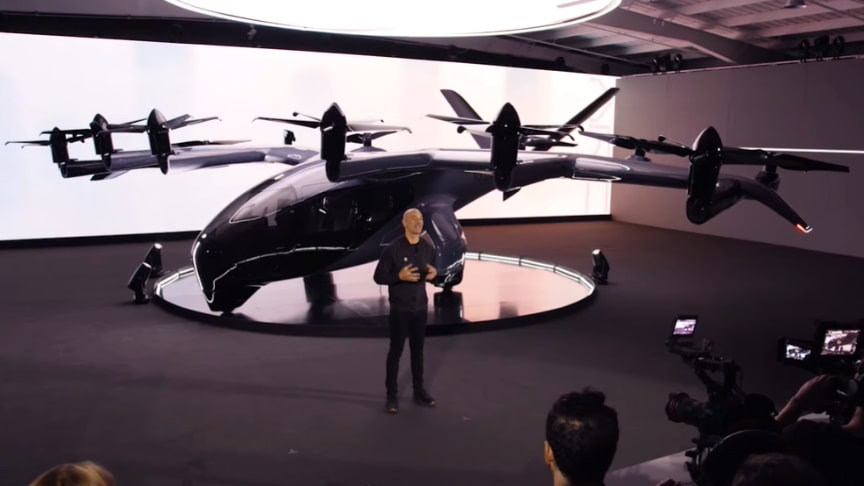 Midnight is the evolution of Archer's demonstrator electric vertical take off and landing (eVTOL) aircraft, Maker, which has validated its proprietary 12 tilt 6 configuration and key enabling technologies. Midnight is designed to be safe, sustainable, quiet and carry four passengers plus a pilot.
Midnight's seats are constructed out of "flax" fiber, a natural plant which requires very little irrigation and is highly absorbent of CO2. In addition, Archer's design uses fabric made from recycled contents like plastic bottles. Midnight will have an expected payload of over 1,000 pounds and be optimized for back-to-back 20-mile trips, with a charging time of approximately 10 minutes in-between.
Advertisement
Designed to cruise at approximately 2,000 feet, the design of Midnight is such that the noise that reaches the ground is expected to measure around 45 A-weighted decibels (dBA), almost 1,000 times quieter than that of a helicopter.
During forward flight, the aircraft's tilt propellers spin on axes that are aligned with the oncoming air flow, rather than edge-wise to the flow, as is the case with traditional helicopters – further decreasing noise levels. Since Archer's aircraft is spinning 12 small propellers rather than one large rotor, it can also spin them at significantly lower tip speeds, resulting in much lower noise levels.