This is the brand new Acura NSX Type S. Only 350 units of the NSX Type S will ever be made making this car super rare. The NSX Type S is a hybrid powered by a twin-turbo V6 and two batteries that produce over 600HP.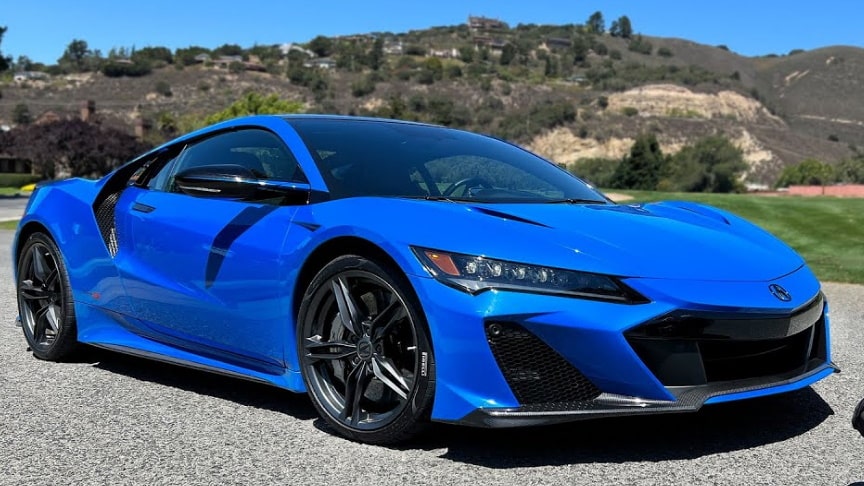 source/image: Supercar Blondie
This will be the last production model of Acura NSX Type S and Sergi shows us why it's one of the coolest cars in the world. Feel the unbridled intensity of twin turbochargers from the GT3 Evo and Sport Hybrid electric motors unleashing 600-HP* as you accelerate.
Building on its racing lineage, the NSX Type S combines an aggressive design and aerodynamic components to create more downforce that helps keep you glued to the asphalt. The NSX GT3 Evo-inspired carbon fiber rear diffuser provides increased stability so you're in control.
Advertisement
The all-new Performance 5-spoke wheel design of the NSX Type S adds to its formidable presence on the track and the street. These new forged wheels with a wider track contribute to increased lateral g-force for more control as you maneuver.