This is the ultra-rare, brand new Alfa Romeo 33 Stradale that is paying tribute to one of the most beautiful cars ever made. The original 33 Stradale was built in 1967, and only 33 of these modern-day versions are going to be created.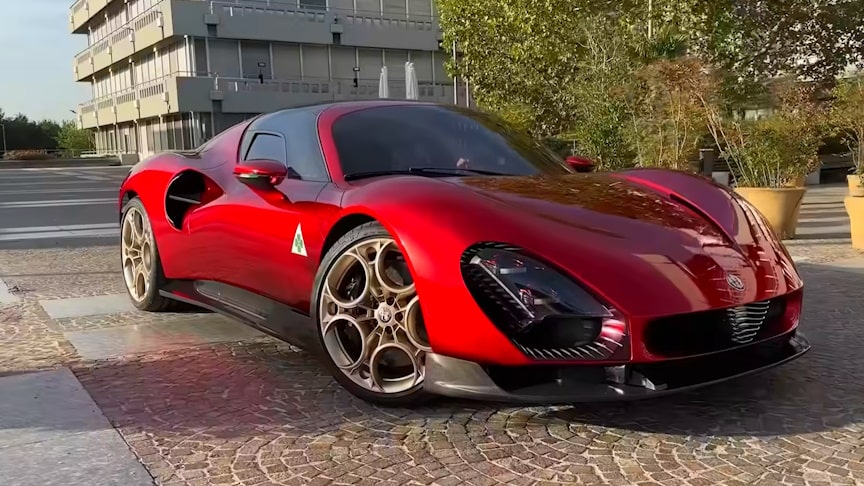 source.image: Supercar Blondie
Each one is already sold and are rumored to cost $2-3 million. Alex travelled to Milan to take a look at one of the models, alongside some of the most iconic cars that Alfa Romeo have ever created.
The Alfa Romeo 33 Stradale is a sports car manufactured by Italian automobile manufacturer Alfa Romeo. Unveiled on August 30, 2023, the car was made available with two powertrain options, either a 3.0-litre twin-turbocharged V6 engine or an all-electric powertrain option.
Advertisement
The car is meant to be an homage to the original 1967 model and a limited production of just 33 units is expected to begin in June 2024. The cars will be produced by the Italian coach building firm Touring Superleggera.