The brand new Ford GT Mk IV is finally unveiled, and I'm buckling up for the ride! Welcome to Velocity Invitational at Sonoma Raceway and the presentation of the production spec Mk IV. Straight after the covers are off, I'm into the passenger seat for a wild ride on track!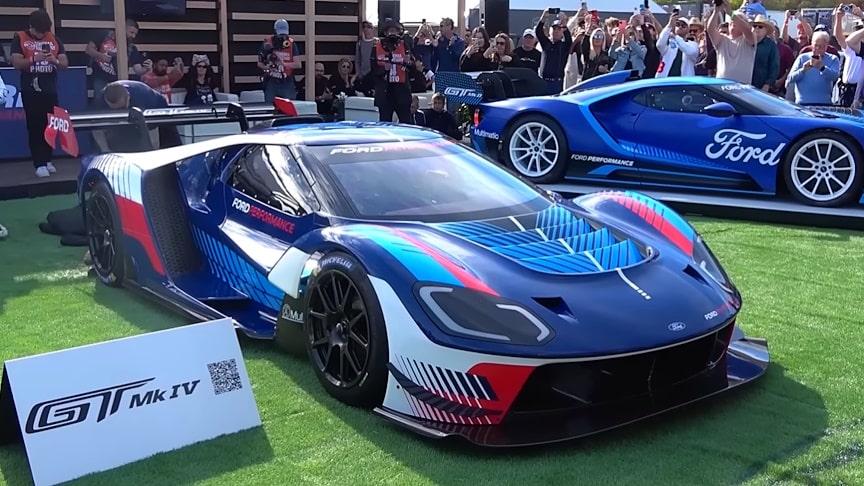 source.image: Shmee150
Having driven my own Ford GT on many tracks, and even ridden onboard the Mk II that had followed, but now it's time to push things even further with the new Mk IV. Named in tribute to the 1967 GT40 Mk IV that dominated racing at the time and evolved the previous GT40 models, the new car follows a familiar formula.
It has a longer wheelbase than standard, it has more power now up to 800hp from the 3.5l TT V6, and the aero is up to 2,400lbs / 1,100kg of downforce at 150mph / 250km/h. Only 67 cars are being made at $1.7M a piece, and they are already over subscribed because of course this is the final and ultimate expression of the new Ford GT.
Advertisement
Join me with Scott Maxwell, Multimatic Development Driver, to pilot the car around Sonoma during the fabulous Velocity Invitational to really experience what it offers during an undoubtably thrilling ride!A special thanks to the team at Ford Performance for this opportunity, and to Velocity Invitational for hosting such a superb event.