At 7m and 3.5 tonne, the iSmove is quite a bit smaller than the 7.9m Arto 78 F and considerably more compact than the 8.76m Arto 88 LF.Holidays mean freedom. In the iSmove, everything that once took up room now automatically makes it. Electrically or by hand. The iSmove 6.9E is the result of more than 23,000 hours of development – and it really does feel as though every second of that time has been well used to look at each aspect of the motorhome as we knew it and ponder how it could be better.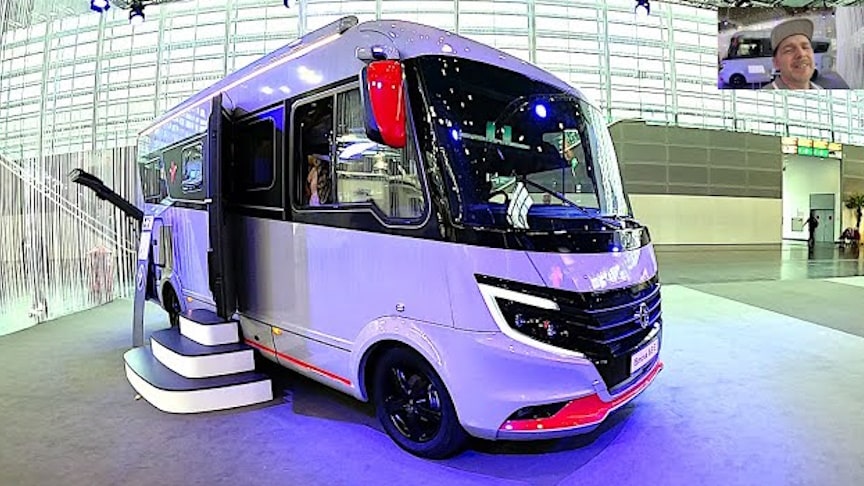 source.image: JARO SPEED
Wall units where they don't disturb you and storage space where you need it – but don't see it. The concept has been a great success. We were not only able to provide more room, but also more storage space. The Fiat 140bhp engine is standard which can be optioned to 160bhp, and the chassis can be upgraded to 3,700kg or 4,500kg.There are seven patents pending on this vehicle, emphasising the creativity and innovation that has gone into it.
The clever packaging allows everything to be hidden away when not required, creating extra living room within a motorhome that is less than seven metres long. It's commonly believed that dark ceilings make rooms feel smaller. Yet it's the anthracite headliner that makes the iSmove so incredibly cosy. The rest is taken care of by the felt walls* for delightfully soothing acoustics.
Advertisement
Further back, you'll find the opposing kitchen and washroom areas; both being the best proponents of the iSmove's space-saving design revolution. The former disguises the 130L fridge as the middle compartment of a set of drawers and sliding it out you instantly see everything that's stored in there at a glance.