The idea is that people can rent these e-bikes and use them as an extension of the public transportation system in a given city. The electric assist makes it possible for people with different fitness levels to use the bike, and to get around the city without breaking a sweat or getting wet if it's raining.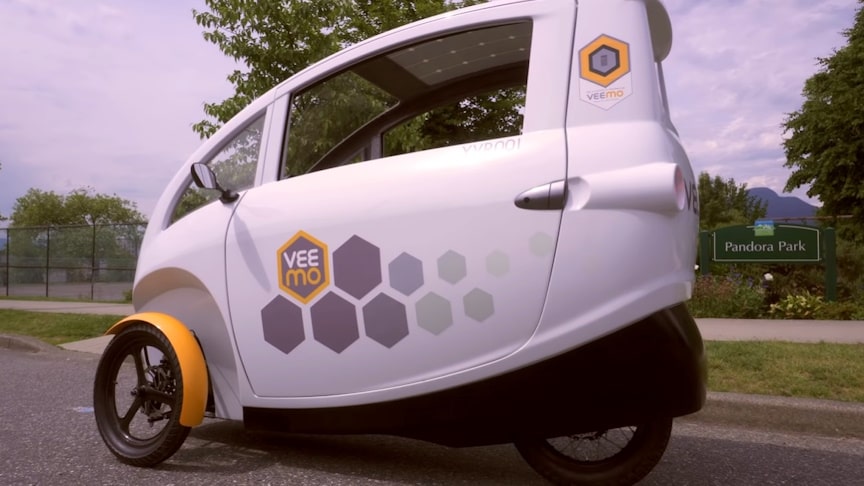 source.image: Exploring Alternatives
The Veemo is an incredible fully enclosed electric assist bicycle with an 80 Watt solar panel on the roof to trickle charge the battery. It was designed by VeloMetro to be a shareable vehicle in Vancouver and eventually in cities around the world.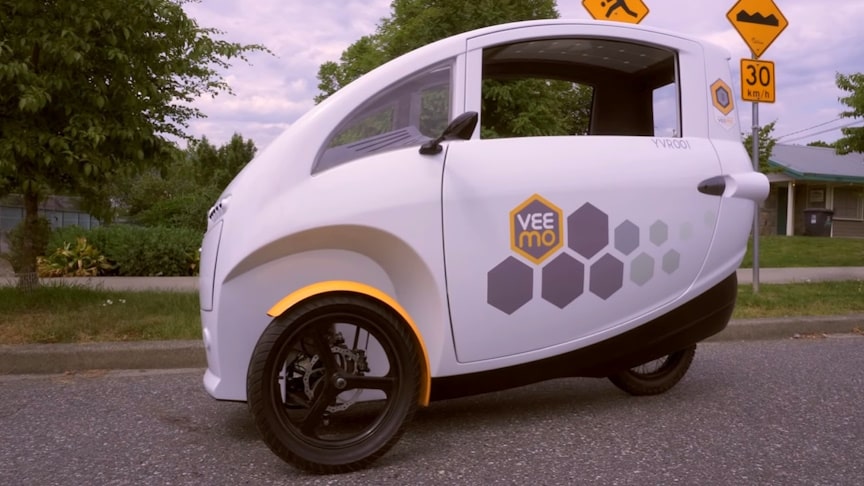 source.image: Exploring Alternatives
This ebike can go up to 30 km/hour and the battery gives it a range of 100km. To operate these electric bikes as a fleet, but without having expensive infrastructure, VeloMetro plans to have a battery swap system with a truck packed with charged batteries who will go around and swap out batteries that are low on power.
Advertisement
Kody Baker from VeloMetro thinks these bikes (Velomobiles) will help cities make a modal shift towards getting people out of single occupant cars and into active transportation.
The positive impacts of a modal shift would mean fewer cars on the road, less noise and air pollution, more space for bike lanes, and a healthier population.Veemo even has shocks, power windows and locks, and space behind the seat for groceries or luggage.