The beautiful two-wheeled beast here was created as a tribute to the legendary car company Jaguar, by a die hard Jaguar fan from the comfort of his own garage.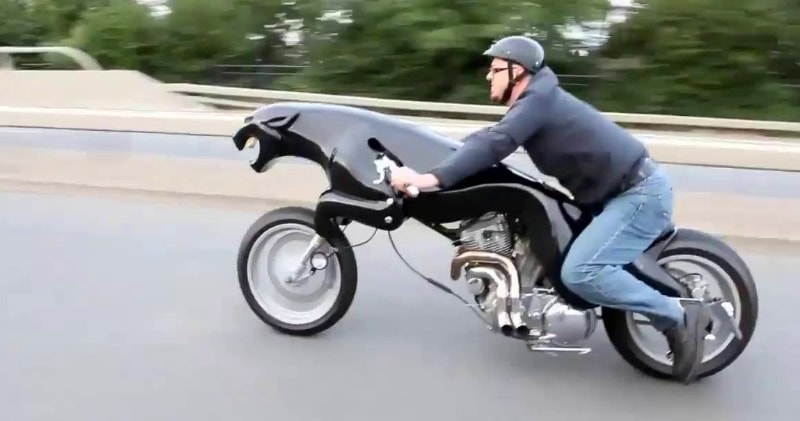 source: theamazoeffect /image(PrtSc): MassowDesign
Designed by the artist Barend Hemmes and built by MassowDesign,the Jaguar Nightshadow Bike is a 1200cc one-off based on the jaguar's famous Leaper bonnet mascot & 17″ rims and jaguar mouth headlight.
The bike's frame is made of 4130 stainless steel and finished in high glossy ebony lacquer.Called the NightShadow, the foundation of the motorcycle is an air-cooled Buell S3's 1200cc V-twin powerplant.
Advertisement
With a top speed which is of about 50mph; dues to the interesting' aerodynamics. The Nightshadow bike is perfectly street legal, something that must stop traffic in its tracks when out and about.