The best possible flexibility in timber transport is offered by the LOGO series and the platform semi-trailers. The vehicles can be used in forestry, long-distance haulage and off-road applications, whereby they are equally suitable for long timber as well as for short timber and lumber.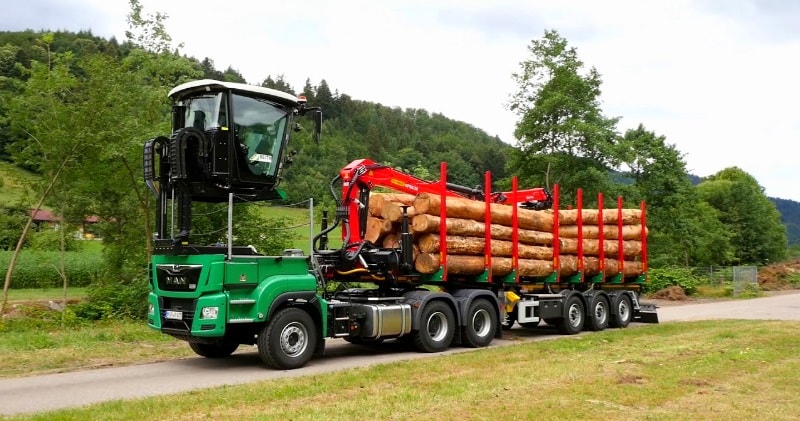 source: doll-trailers / image: DOLL Fahrzeugbau
The LOGO series is designed for timber lengths up to 22 m. The names of the vehicle types are directed towards the maximum possible timber lengths; a LOGO 12 for example is suitable for transporting timber up to a length of 12 m.
The driver cabine can move up and down like a lift with two hydraulic pads to which it is connected and make a full 300 ° turn.Multifunctional mobility gives the user a unique perspective and ease of operation.
Advertisement
The crucial movements of the loading process are controlled by the intelligent control device located in the cabin. The control settings are not fixed and can be customized according to the user and 6 different settings.