Nissan's VC-Turbo engine offers any compression ratio between 8:1 (for high performance) and 14:1 (for high efficiency). The engine delivers 248 horsepower @ 5,600 rpm and 273 lb-ft of torque @ 4,000 rpm (premium fuel).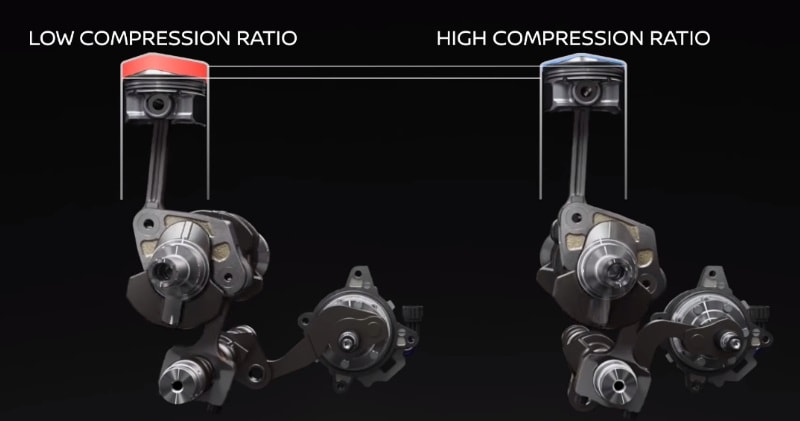 source/image: Nissan
The VC-Turbo's specific power output is higher than many competing turbocharged gasoline engines and comes close to the performance of some V6 gasoline engines. The unit's single-scroll turbo ensures immediate accelerator responses on demand.
Along with the world's first multi-link system, the engine features an electric motor with a unique Harmonic Drive reduction gear to manage the variable compression ratio.
Advertisement
The electric motor is connected to the Harmonic Drive with a control arm.As the Harmonic Drive rotates, the control shaft at the base of the engine rotates, moving the multi-link system within the engine.