Have you ever seen a 1200 HP 260 ci LS engine full throttle and full load run for 5 minutes? I think not! Would you repeat again for a total of 12 Runs?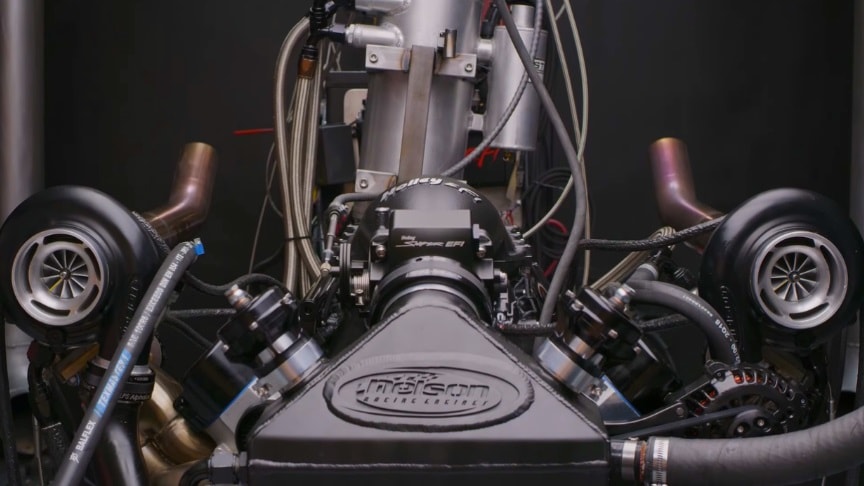 source/image: nelsonracingengines
Well that's what Tom's customer required of his new design of boat engines! This is a totally new engine design for NRE. A future video will describe this engine's unique build.What you are looking at is a 260-cube verison that is sporting twin snails…and will be heading for a river-racing boat.
Normally, a 470-cube naturally-aspirated engine would be called upon, but when Nelson Racing Engines found a note in the rules that said that twin-turbochargers were an option for an engine 260 cubes and under, the plan was to see if the concept would work./via
Advertisement
"We're going to attempt to make a twin-turbo LS run flat out at full boost and wide open throttle." says Nelson. "We've got to run this thing for five minutes, at wide-open-throttle, under boost, at over 7,000 rpm.This engine is really a prototype to see if this is possible."