Ever since the bikes were invented, people have been looking for an alternative to the traditional chain drive. Los Angeles engineer Roger Parker used one of these developments in the new NuBike, which, according to him, is much more efficient than a bicycle with a conventional pedal mechanism.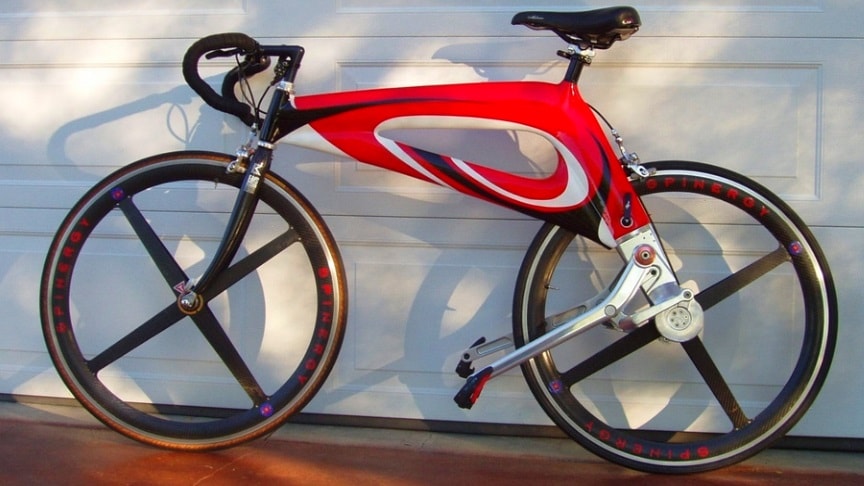 source/image(PrtSc): Rodger Parker
Along with the unique carbon frame design, the NuBike stands out for its powerful levers that are located between the pedals and the crank mechanism on the rear hub. Just pushing them up and down, the driver sets the rear wheel in motion.
The mechanical advantages of Leverage, Gravity and Near Vertical Pedaling combined with the rider's weight, produces an increase in continuous force throughout the entire pedal stroke.Rather than pedaling in a full circular motion, straight-line vertical pedaling reduces excessive bending of the hips, knees and ankles.
Advertisement
The NuBike V2 optimized carbon-fiber frame weighs less than 3 pounds, 1.36kg. A completely assembled road bike will weigh approximately 18lbs, 8.16kg.With increased power and torque, NuBike carbon-fiber frames and drive system required the latest and most advanced standards used in military and aerospace applications.