We built a brand new tiny house! This tiny home is designed as an off-grid travel model tiny home perfect for digital nomads and modern life on the road. This new tiny house will be our home on the road as we travel New Zealand. Completely off the grid and solar powered, our home is designed to be on the move and function anywhere. It's a true travel model tiny house designed with digital nomads like us in mind!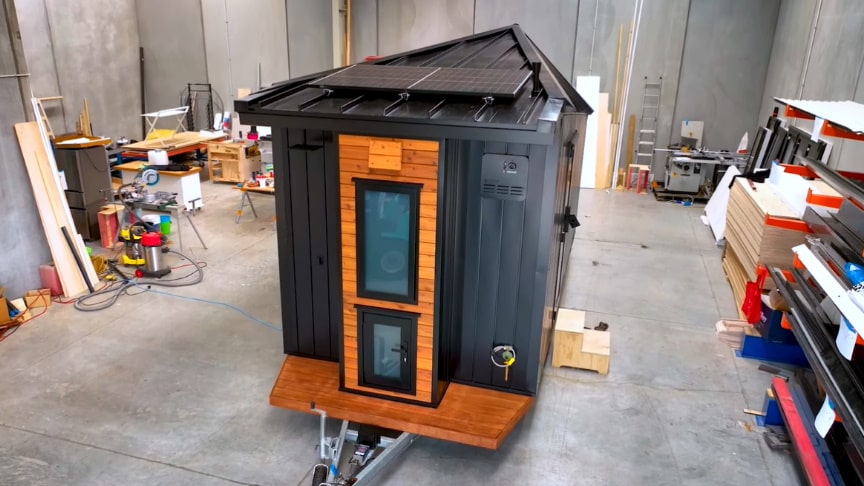 image: Living Big In A Tiny House
Our tiny house has been created to show off what the new Ecoflow Power Kits can do. In my opinion, these power kits are going to be a game changer for anyone looking for a simple but effective off-grid set-up for a tiny house, cabin, caravan or anything of the sort. When it comes to off grid set-ups, it's about as plug and play as it gets and in this video we walk you through the system and the whole array of things it's been able to power in our home.
At only 5 x 2.5 meters, this single level tiny house is ultra compact but packs a heck of a punch! There is a tremendous amount of clever design ideas which have been crammed into this little package which puts this tiny house in a league of its own.
Advertisement
This tiny house has been designed in collaboration with and built by the incredible team at Cocoon Tiny Homes, with cabinetry and interior fit-out by the ever talented Variant Spaces team.