Luke and Leah got off to an early start in life. Married at 19 and 20 and with kids soon to follow, they quickly fell into the common paradigm of mortgage debt and Vancouver's incredibly expensive real estate market where a home on the city limits is still likely to cost close to 1 million dollars.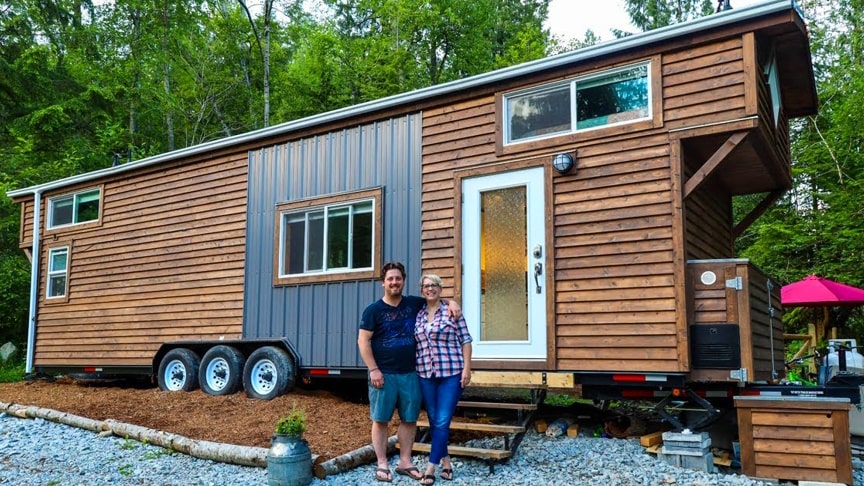 source/image: Living Big In A Tiny House
Situated on a stunning property on the outskirts of Vancouver, Canada, one of the world's most expensive real estate markets, is a beautiful tiny house on wheels which has given a hard working couple financial freedom, the opportunity to escape the trappings of the crazy housing market and the ability to look forward to an early retirement.
Dreaming of a simple life, the couple fell in love with the concept of tiny house living, and decided to pursue their downsizing dream after their youngest child's graduation.
Advertisement
The couple set out to construct an absolutely stunning tiny home on wheels, off-the-grid capable with solar panels and water collection and some stunning design to make the house a comfortable home.