Nikki was on a road trip when she randomly saw a black skoolie for sale on the side of the rod. Although she didn't purchase that exact one, the seed was planted, and the new journey began!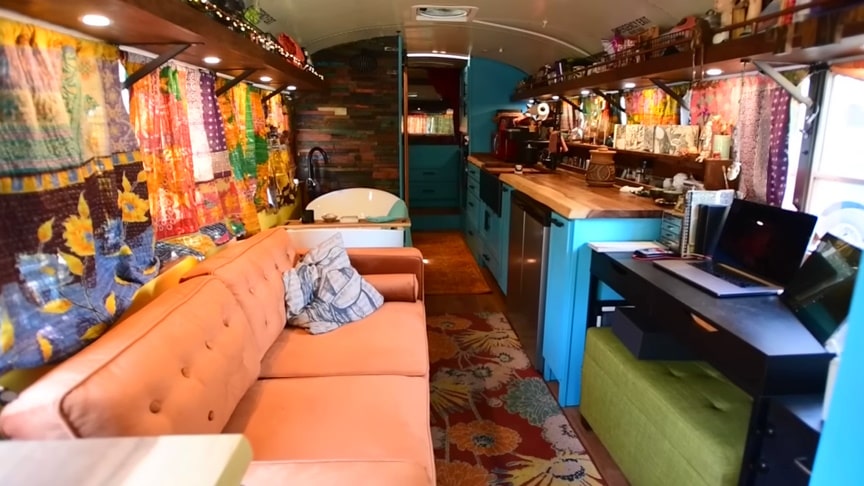 source/image: Tiny Home Tours
As an artist who desires to travel, she designed her tiny home on wheels so that her desk has plenty of room and the live edge kitchen countertop extends for space to create.Watch the video from Tiny Home Tours:
The most outstanding feature of her bus is the full-size stand-alone bathtub in her living room! It's made of light acrylic and glows from natural lighting. She has two hundred gallons of fresh water to support her tub and an instant water heater.
Advertisement
There's a full bathroom with an excellent barn door that, when closed, opens up a hidden bar and extra pantry space. Nikki also has a washer/dryer combo, a queen-sized bed, and a massive deck on the exterior backside!