The Lamborghini Diablo is a high-performance mid-engine sports car that was built by Italian automotive manufacturer Lamborghini between 1990 and 2001. It is the first production Lamborghini capable of attaining a top speed in excess of 320 kilometres per hour (200 mph).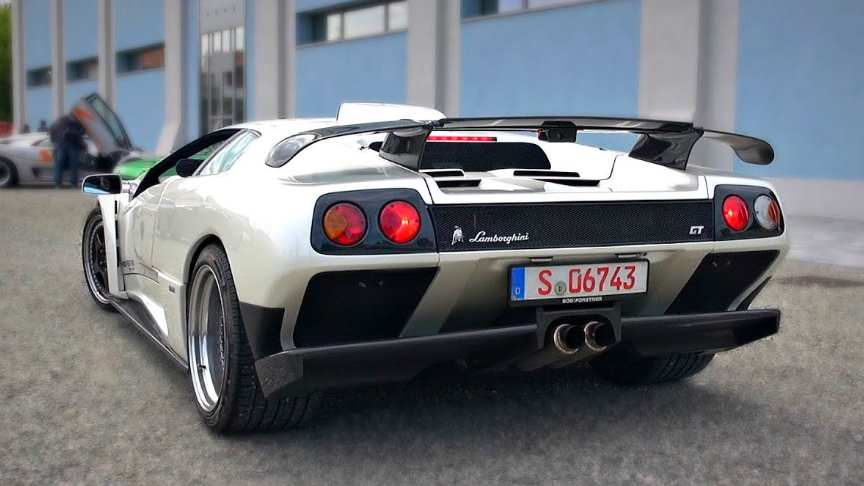 source/image(PrtSc): NM2255 Car HD Videos
Turn up the volume and listen to the gorgeous 1999 Lamborghini Diablo GT roar! This beast is powered by a 6.0 liter 48v N/A V12 engine which is able to produce 575hp and 630nm of torque. Lamborghini only built 80 units of the GT so it's not very often that you see one around!
The Diablo GT was a track oriented iteration of the Diablo and featured many unique components exclusive to the model. The GT fitted with radically altered aggressive bodywork, a stripped-down interior, and an enlarged engine.
Advertisement
Interior wise, the GT had more prominent carbon fibre panels, race-spec bucket seats with 4-point seatbelt harnesses, a smaller steering wheel, and an optional Alpine LCD screen for GPS navigation along with a bumper mounted backup camera. Despite the racing pretenses of the model, air conditioning was still installed as standard equipment; airbags could be optionally omitted./wikipedia