Olivia Watts, a Melbourne-based circus performer, combines gymnastics with some sort of magic in this highly-skilled 6-hoop performance.This beautiful and elegant artist performs a unique blend of acrobatics and classic hula hoop tricks.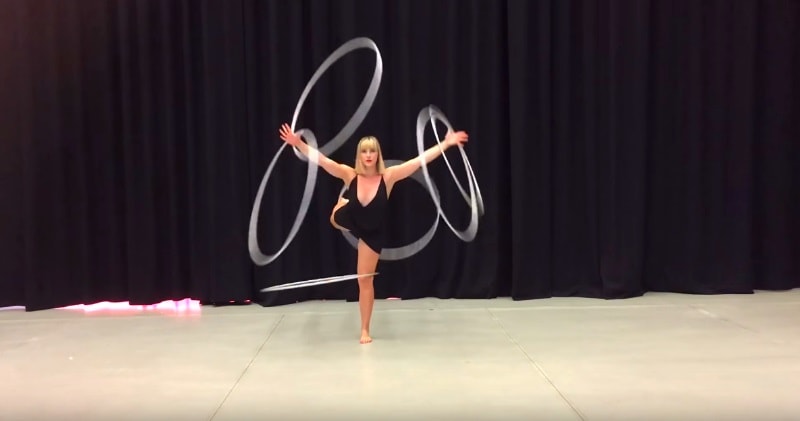 source/image: Olivia Watts
Her hula hoops create a stunning visual effect. A talented and entertaining artist, Olivia will captivate any audience.
Olivia has a background in gymnastics and was 17, when she represented New Zealand at a world cup gymnastics event.
Advertisement
From here, she turned to circus classes and after her first time on a trapeze she knew that this was what she wanted to do.Olivia has an Intermediate level coaching qualification and coaches level 7 International and levels 7-8 at PRG.