Learn How to make homework writing and drawing machine at home using Stepper motor.You can make this type of automatic writing machine at home for all student.This homework hack is useful for your satisfying.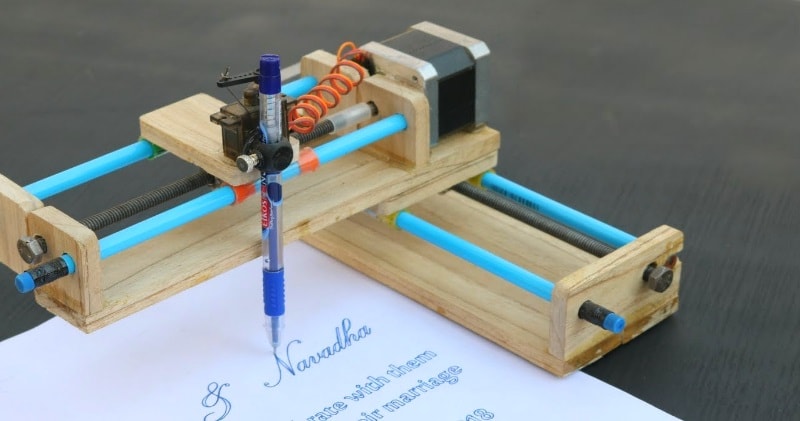 source/image: Creativity Buzz
This exam time you can make this cnc homework writing machine.This CNC is controlled by arduino nano micro controller.For the X and Y axes we will use one stepper motors and for the Z axis we will use a small servo motor that moves the pen up and down.
The machine uses a gantry to move the writing tip along the X and Y axes. The flexible-nib calligraphy pen is mounted on a sprocket which rotates the tip onto the writing surface, taking care of the third axis.
Advertisement
You can use the machine to do pretty much whatever you can dream up from drawing fancy artwork to extensive calligraphy on letters.