An architect in Hong Kong "James Law" is turning concrete water pipes into temporary apartments in the narrow spaces between buildings: Converted old water pipes.He calls his design this OPod, and it's intended to help ease the housing shortage in one of the most expensive cities on Earth.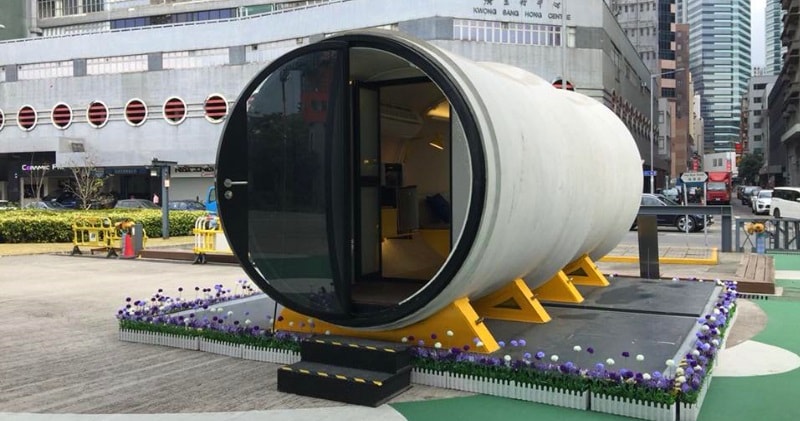 source/image: CybertectureOpod
Te Opod Tube House, conceived by James Law Cybertecture, is an experimental low cost, micro-living housing unit constructed out of a 2.5 meters diameter concrete water pipe of 22 tons.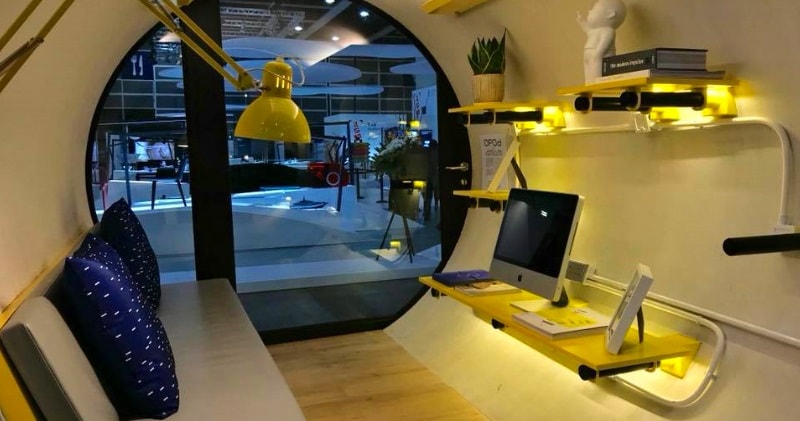 image credit: CybertectureOpod
The design utilizes a strong concrete structure to house an apartment for one or two persons with living, cooking and bathroom inside 100 square feet.
Advertisement
Each pod includes such amenities as a bench that converts into a bed, open shelf storage, a mini fridge, microwave, bathroom, and shower.Saving money and space, Opod Tube House is meant to be a low-cost residential pipe-structure, in order to create affortable starter homes for young people.
The affordable price of the Opod Tube House could allow to solve the big housing crisis, proving a temporary relief for those who are looking for something in short term.