Founded in 1987, the China Disabled People's Performing Arts Troupe enact some of the most enchanting and intricately choreographed dances, plays and operas you will ever experience.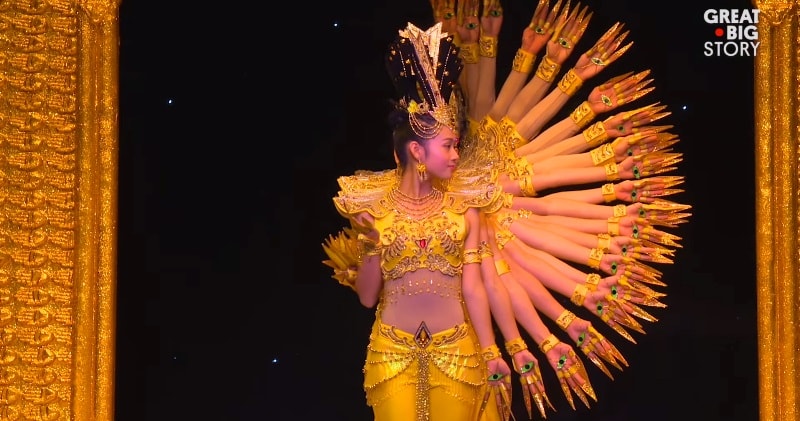 image/text credit:  Great Big Story 
Without hearing, dancers use sound vibrations to interpret the beat; without sight, musicians use breathing patterns to keep pace. Together, they perform the "Thousand-hand Bodhisattva," one of the most challenging pieces for the troupe to learn.
The China Disabled People's Performing Art Troupe is composed of performers with sight, hearing, mental or motor disabilities or speech impairment.Today, they've taken their talents around the world, performing in over 100 countries.
Advertisement
Their dazzling performances make them a symbol of hope, solidarity and remarkable advocates of UNESCO's activities in the field of inclusion and quality learning enhancement, within the framework of the Convention on the Rights of Persons with Disabilities.