12.June 2021 Loorholz Helicopter meeting.Wolfgang Matt fly his self build Blue Thunder RC scale turbine model Helicopter.The cockpit in precisely the right location and the mechanics are built into the engine compartment just like in the full scale version.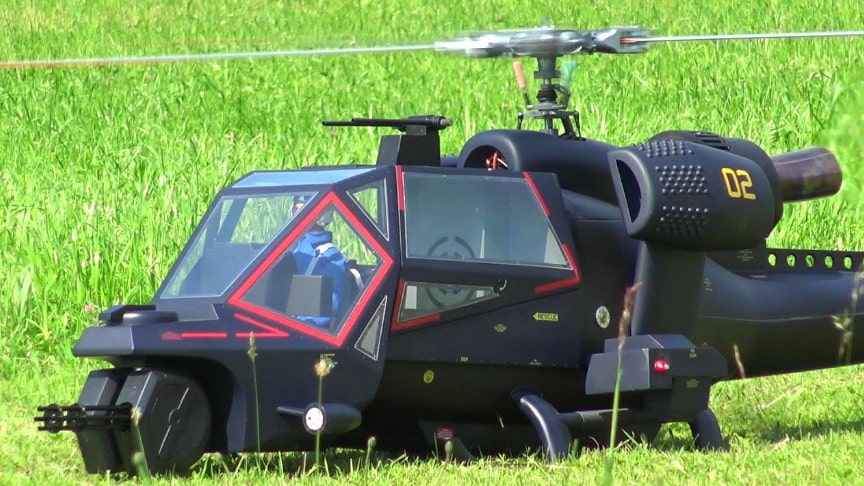 source/image(PrtSc): RCHeliJet
This models is a truly work of art, representing countless hours and immeasurable energy and resources spent ensuring that as many granular details as possible to accurately reflect the original.Video by RCHeliJet
This RC scale version is powered by a PRO 6000 ( 6,0 KW ) "Jakadofsky" turbine that powers the 2,60 meter diameter rotor blades, the length of the helicopter is 2.65m and the weight of the helicopter is 28kg.
Advertisement
Blue Thunder is the helicopter in the 1980s American titular film and television series. The aircraft itself was a modified Aérospatiale Gazelle helicopter.This is a model from the movie "BLUE THUNDER" featuring Roy Schneider.