Paintless Dent Removal is a method of removing minor dings and dents from the vehicle bodywork without the need for filler and paintwork.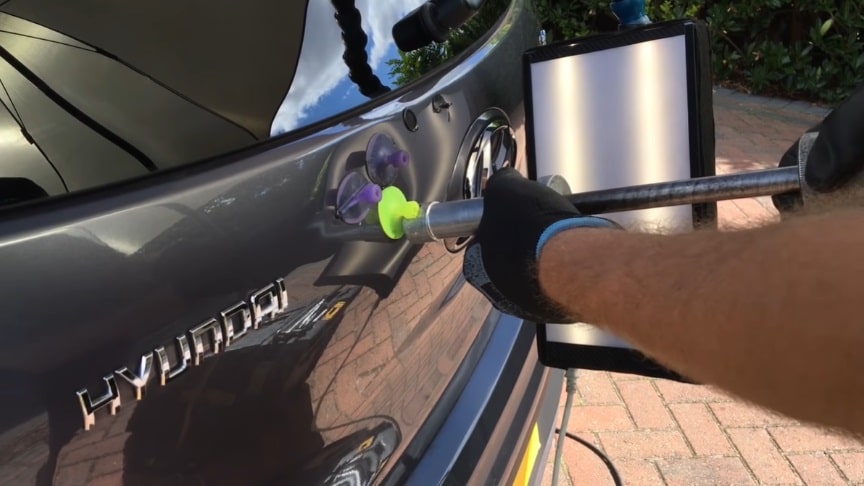 source/image: 1st Track Dents
This is a highly skilled process in which the dent is massaged from the rear of the panel or sometimes from the front using glue pulling methods. Watch the video from 1st Track Dents for more info:
Glue and specially designed tabs may be used to pull out the dents from the outside of the panel. Fine tuning the repair often involves tapping down the repair to remove small high spots.
Advertisement
This type of dent repair reshapes the body of the car to remove signs of damage without touching the paint on the exterior of the car. Not all damage can be fixed using paintless dent repair, if the paint has been chipped or scraped off in the accident, you might need a specialized technician to help with repairing large car dents.