Ösa, the clean and efficient commuter vessel with integrated power station and off-road capabilities.Customize your Ösa and bring your tools and electronics for power and charging, wherever, off the grid.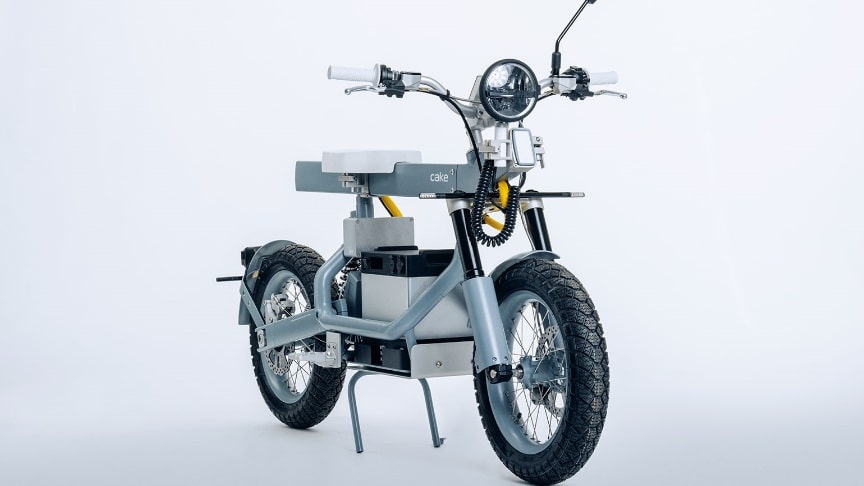 source/image: ridecake
The Ösa, apart from being a light, clean and quiet electric motorcycle, derives from the diversity of work and differentiated needs together with the urge to serve for new means of transportation, towards a zero emission future.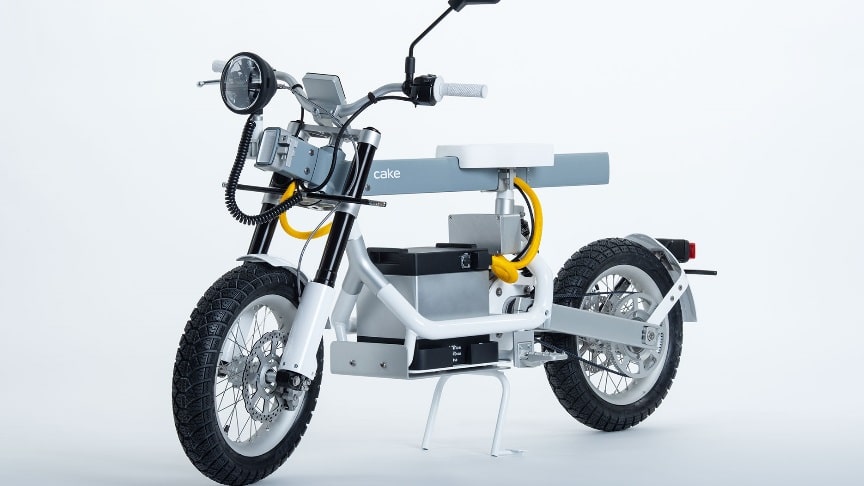 source/image: ridecake
The working bench, around since ever, to serve people making things, is the inspiration to the uni-bar, clamp-on, off-the-grid system, constituting the ÖSA. The heart of Ösa consists of uni-bar with modular clamp-on that allows user to attach bags, baskets, tools, or many things that transform this motorcycle into more than 1,000 possible configurations.
Advertisement
The Ösa will be available in two versions: the Ösa Lite (top speed of 30 mph and 74-mile range) and the Ösa+ (63 mph top speed and 62-mile range).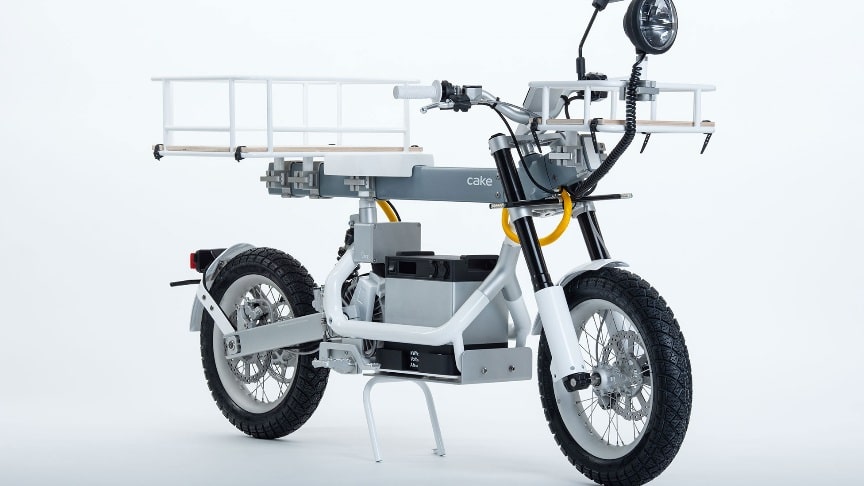 source/image: ridecake
The batteries come in two 51.8V versions. The 30Ah, 1.5kWh "Lean" version has a 5V (10W) integrated power outlet for phones, tablets, and other small electronics, and a 12V (180W) integrated outlet for computers, speakers, and other medium-duty devices.
Thanks to the powerful battery with multiple outlets, its about a power station on wheels, taking you to wherever to execute, independently of the grid.