They built these motorcycles as a way to imagine the future of motorcycle design. Inspiration was clearly drawn from the TRON movie, and the motorcycle looks like it came straight out of a sci-fi movie.Thee Neutron is an electric-powered motorcycle from the creative think tank known as PBC or Parker Brothers Concepts.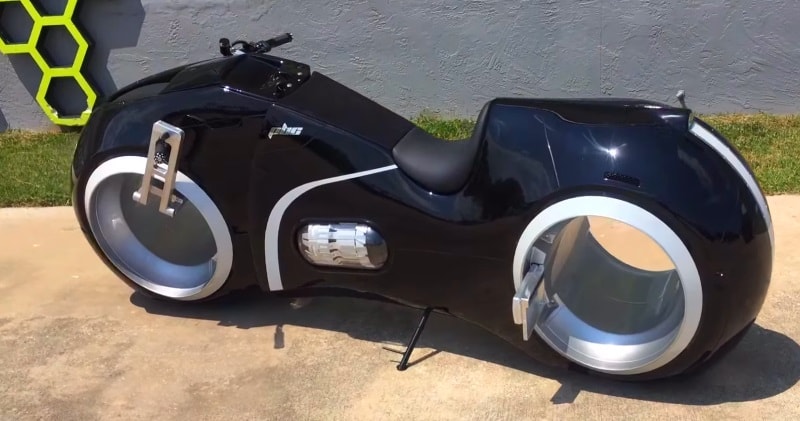 source/image: ParkerBrosConcepts
Designed by the world-renowned "Parker Brothers Concepts", the fully electric motorcycle can reach speeds of up to 100 Mph.The body is made out of fiberglass and is smoothly worked to accentuate the futuristic look of the bike.Wheels are made out of stainless steel and the frame is built out of lightweight aluminum.
It features dual hub-less wheels, which spin the custom made tires seamlessly, give the appearance that the bike is floating off the ground when it is being ridden.To go with the futuristic look of the bike, Parker brothers decided to use a 60 hp electric motor. According to them, a gasoline engine noise would simply not fit the futuristic look of the bike.
Advertisement
The steel wheels are hubless and measure at 24″ x 12″, which is probably the widest motorcycle wheel out there. Despite looking like one stiff body, the motorcycle can gently turn in front and combine it with some curve leaning, you got a machine that can ride and steal the crowd anywhere it goes.
Parker Brothers Concepts designed the "Neutron Bike" after other industry leaders said it could never be done. Weighing around 300 lbs, the Neutron is relatively light and takes the Parker brothers about a week to make.