Get a behind-the-scenes look at how test dummies at NASA's Langley Research Center contribute to making the planes we fly on safer and developing space exploration vehicles.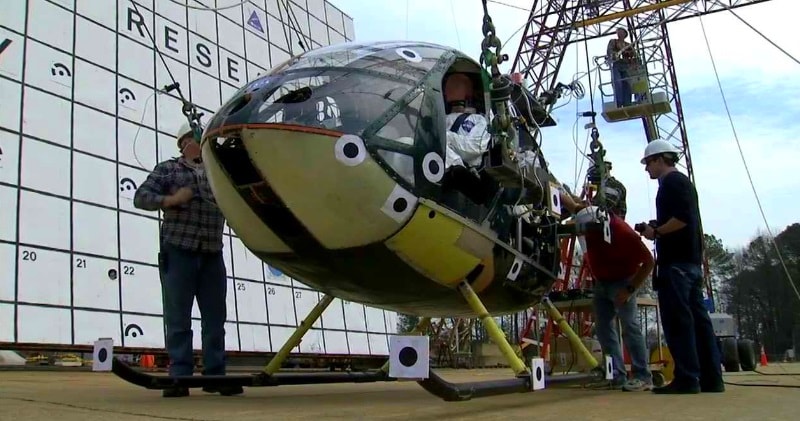 source image: NASA Langley RC
Work ranges from next-generation aircraft to water-impact tests that evaluate the splashdown of Orion astronaut crew capsules returning from space.
The dummies keep humans safer by giving scientists key data about whether bodies bend or break under different crash conditions.So they're outfitted with sensors and instruments, and can vary in size from 105 to 220 pounds to simulate a range adult human bodies.
Advertisement
The dummies themselves are rather resilient. They're not designed to break on impact, like a bone might; instead, they absorb data on what kind of stress was inflicted on which body part and when.
The space agency released footage of the lifelike dummies being dropped from a height in a cylindrical tube resembling a cross-section of a commercial aircraft, as well as footage of an 'actual' plane and helicopter crash.