Aurora Station will be the World's First Luxury Space Hotel in orbit 200 miles above the Earth's surface. This luxurious accommodations will include private suites for two.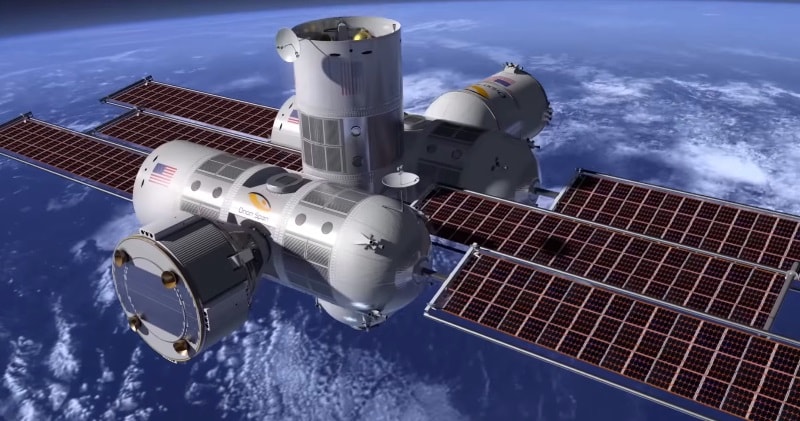 source/image: VideoFromSpace
The most number of windows ever created for spaceflight, weightlessness, and the world's only authentic astronaut experience. Its representatives claim it will be launched in 2021.Aurora Station would offer to space tourists a 12-day stay for USD$9.5 million.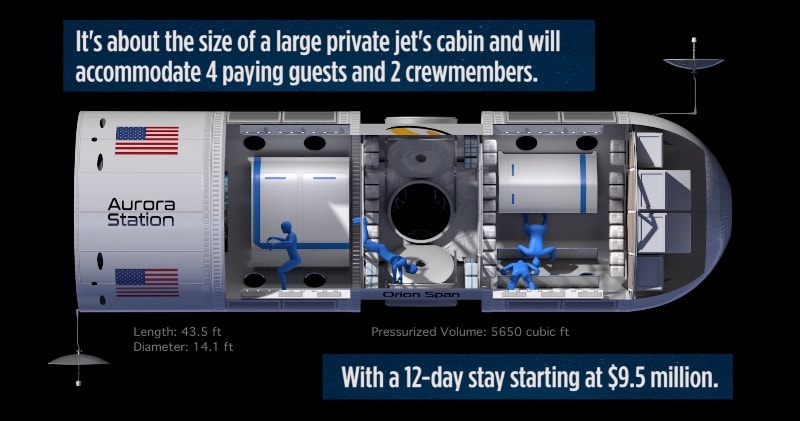 source/image: VideoFromSpace
Orion Span plans to design, test and build the station in Houston, Texas. The company has yet to sign a launch contract, but stated that this commercial station would be deployed in low Earth orbit in 2021, and start to receive passengers in 2022.
Advertisement
Orion Span says it plans to launch the initial Aurora Station module into a low-Earth orbit, at an altitude of 200 miles, in 2021. This orbital altitude is slightly lower than the current positioning of the ISS, which is about 254 mi above the Earth.
The company says the module will boast the most windows of any spacecraft put into orbit, with people staying in private two-person suites on a 12-day round trip, with a three-month training program to get them astronaut-ready before the adventure commences.