The PCOR Megatourer 6×6 is an off-road touring vehicle. The Australian company can outfit a Megatourer as a standalone camping vehicle.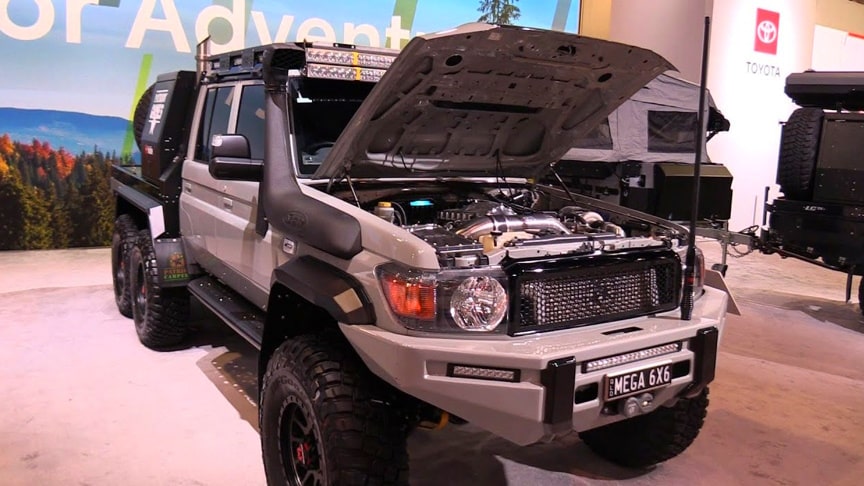 The vehicle is a heavy modified Toyota Land Cruiser.The primary business of Patriot Campers is off-road camping trailers, available in different sizes. Up
The modifications include a 6×6 drive, air suspension and portal axles.Patriot campers unveiled the Megatourer 6×6 on August 18th, at the 2017 national 4×4 outdoors show in Melbourne.The base vehicle is a Toyota Land Cruiser 79 dual cab, powered by a 4.5 L V8 turbo diesel engine.
Advertisement
The company built this vehicle to showcase new options, an updated design of the tray and to promote the brand. They had no intentions to commercialise it, give the high price of the vehicle. Patriot Campers changed there mind and builds the Megatourer for costumers.via.read more: 6-wheel-drive