"In 2016 Patriot Campers took the Australian 4X4 world by storm with the release of their LC79 Supertourer dubbed the 'Black Truck'.The media coverage the Black Truck received far exceeded the expectations of the four year old Camper Trailer and Supertourer manufacturer based on the Gold Coast in Queensland Australia." via: Patriot Campers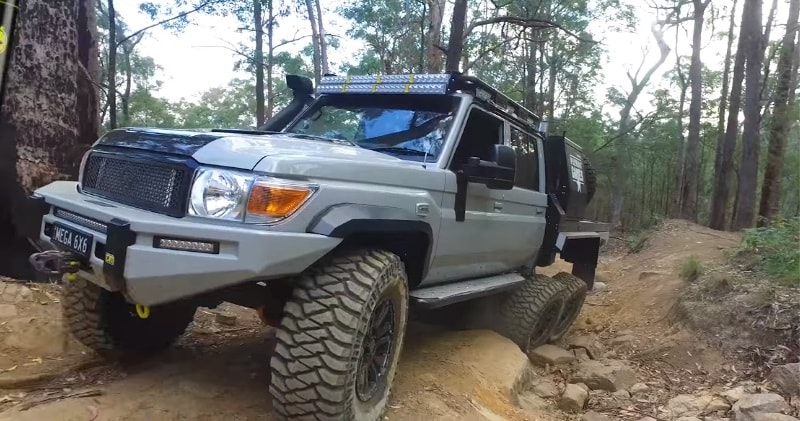 source/image: Patriot Campers
The Black Truck set a new standard for the Australian off road industry and Patriot Campers gathered the best of the best suppliers to build the ultimate touring vehicle to international acclaim. And…we've done it again. Introducing the Patriot Campers Megatourer.
This Patriot Camper Megatourer 6×6 is based on the Toyota Land Cruiser 70-series chassis, and packs a 354hp,a 4.5-liter V8 turbo diesel engine that works with portal axles & beefed-up suspension to go anywhere.
Advertisement
The power and capability only compounds this vehicles impressiveness when you add in its carry capacity with its 10-foot truck bed, extended cap, rear-mounted storage box, 70-gallon water tank, and and more.