Italian designer Pierpaolo Lazzarini has unveiled designs for a type of floating room called a Pearlsuite.the Pearlsuite a single-level structure with a diameter of seven meters designed as a futuristic resort at sea.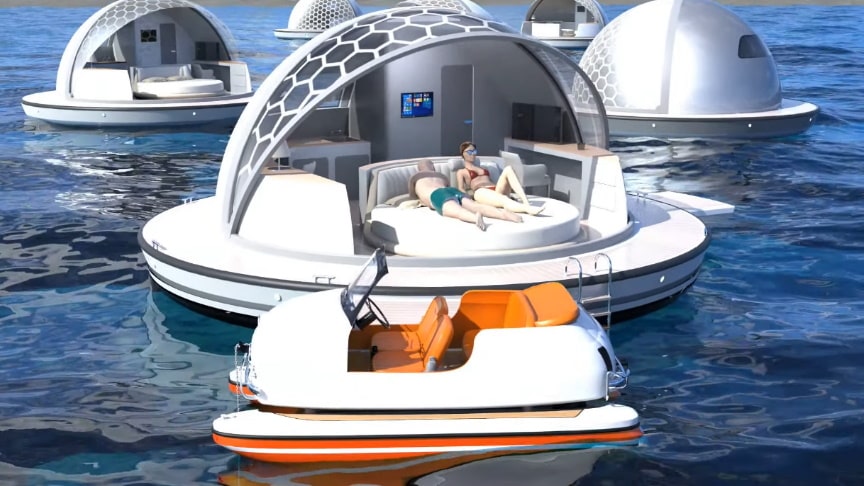 source/image(PrtSc): Lazzarini Design
It has a much smaller disk that serves as a walkaround deck, allowing people to get closer than ever to the water.Outside, a wraparound deck provides walking space and extra room for sunning.
Each floating unit accommodates a kitchenette, two desk areas that can function as working spaces or vanities, a bathroom, as well as the main sleeping area that doubles as a lounge bed for laying in the sun.
Advertisement
The pods will be have hydrogen batteries and be 100 percent solar-powered.According to the designer, the pod, which has an electric motor, has "zero carbon footprint" and at a very low implementation cost. The Pear Suite is capable of delivering 25 hp. That's enough to allow it to cruise at 5 knots./Lazzarini Design