The new Trident was a two seater design made from 1965 to 1966. Described as an occasional two seater, so perhaps not a permanent alternative to a motorbike and side car, the Trident was a new design but powered by the same engine as the Peel P50: the 49cc DKW engine giving 4.2hp.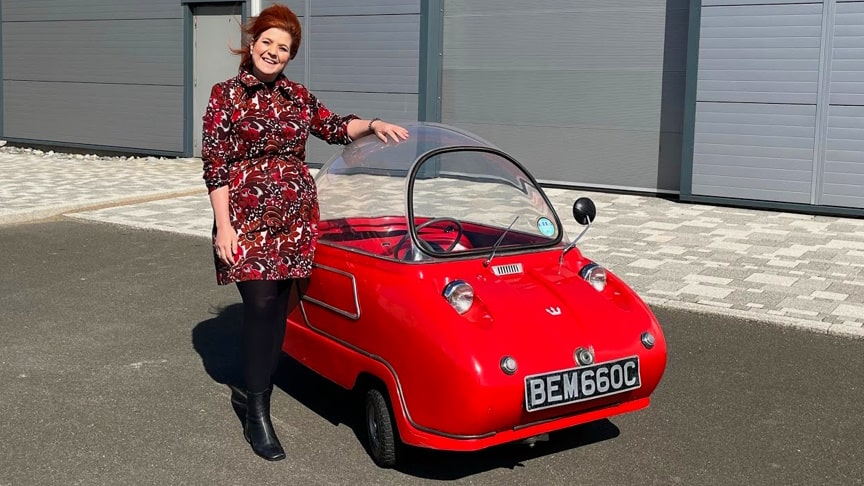 It's worth noting this is noted as being the world's smallest two seater car and is 73 inches (185cm) long and 39 inches (99cm) wide. To give you an idea of the space around you, the seat inside for the two passengers is 31 inches wide, so if somebody hits this fibreglass shell, the odds probably aren't in your favour.
There's no in-built crash protection or even a vague crumple zone, so again, today's test is not taking us out on the roads but rather a closed car park where the chances of us being wiped out by an SUV are limited. Although it was only made for one year and less than 100 ever made, it's somehow found its way into the Forza Horizon games, so it might be a familiar one to gamers watching out there!
Advertisement
You'll see today that steering is a bit more normal on this one and it has a traditional steering wheel as you might expect on a normal car which then turns the two front wheels – which are coil sprung, undamped with a single wheel to the back..//idriveaclassic