Envision driving down the road on your own memory foam cab seats with your family riding behind you on the living room furniture in this Phoenix Cruiser Class B+ gas motorhome. Once you have arrived at the campgrounds, you can quickly set up your own twin bed while the kids sleep on the 36″ x 70″ booth dinette or the 54″ x 74″ sofa bed.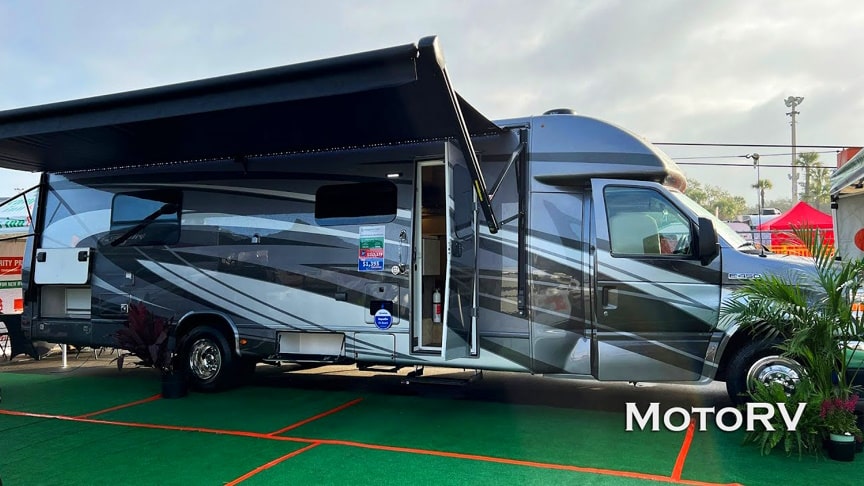 You will also have a full kitchen and a rear bathroom to stay fed and clean, and there is also storage throughout including a spacious wardrobe, a flip-up table, a countertop extension, and a linen wardrobe in the bathroom. Start a new adventure today!
These coaches are built on a 7.3L V8 engine with six-speed transmission. They come with Garmin in-dash navigation so that you can easily chart your course. The hide-away retractable screen door won't go flopping in the wind, and the double heat and sound insulation in the cab floor provides a quieter ride.
Advertisement
A front end alignment comes standard on each model, and you will also have an outside shower to use when you need to rinse off gear or fill your dog's water bowl. The 4,000W Onan generator with auto start will also be extremely beneficial, and you can upgrade your coach to an optional 4X4 with double entry step if it is a 2552 model or smaller.