In this video from the 2023 Detroit Autorama I have what looks like a custom 1960 Chevrolet Corvette and it is..You could also say that it is a custom 2008 Chevrolet Corvette.And it is, Although the 2008 Corvette isn't as easy to see as the 1960.It's there.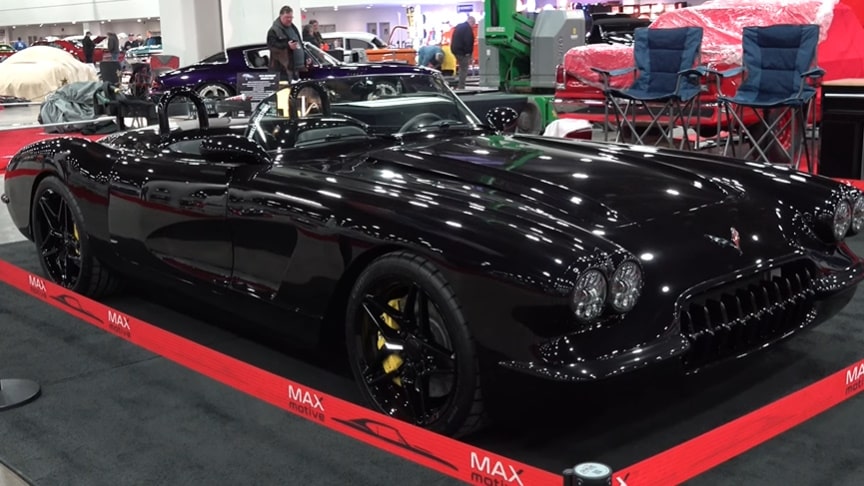 source.image: ScottieDTV
It's just under the custom C1 Corvette body, the 1960 Corvette body had to be stretched and widened to fit over the modern corvette chassis.It's almost impossible to tell where the C1 Corvette stops and the C6 Corvette begins. All this top notch custom work on the body has been covered in deep black paint so if there were any flaws they would be easy to see.
I couldn't find many. The interior is a combination of C1 and C6 again the blend was done with taste and talent.Very cool for sure! As mentioned under the custom hood is the C6 Drivetrain and Suspension.The power to weight ratio and balance of this car should rival anything on the street.
Advertisement
All the cool of the first generation C1 Chevrolet Corvette with all the performance, handling, comfort and reliability of a new Chevrolet Corvette from the 2023 Detroit Autorama, very cool for sure.