Piano Moving Robot Stair Climbing Machine, Hydraulic pivoting table robotic arm for easy turns on landings.Designed to carry delicate or heavy objects such as pianos, works of art, safes, vending machines, photocopiers and refrigerators for example up and down stairs, on ramps or slides.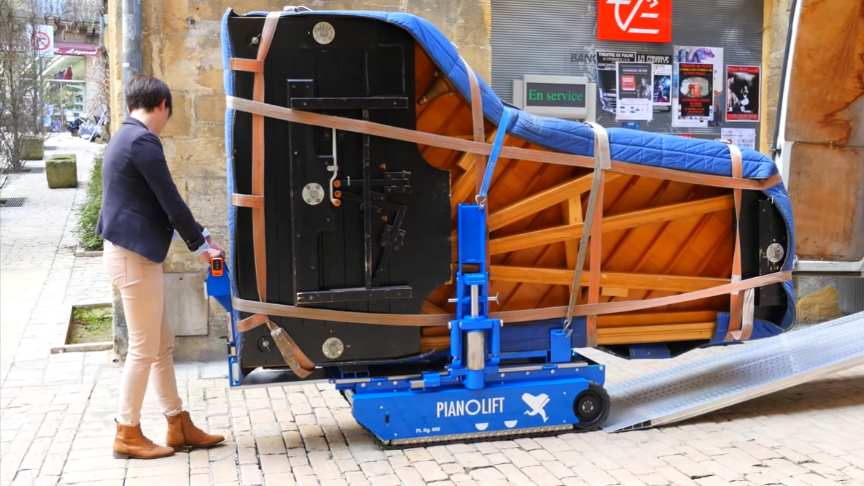 Designed and distributed by the company Pianolift in association with CTE lift, the new pianolift2 is patented in Europe under the number FR 1250045.Any kind of piano of any brand, whether concert grand pianos or baby grand ones, can now be moved by one person without any effort. It has been designed and tested to handle and tip over pianos weighing up to 600kgs. read more: pianolift
No other accessory is needed apart from the pianolift, neither fixed sled nor screws.Loading is made much quicker and easier.The piano is lifted with its three legs and the lyre by an hydraulic arm which takes support directly under the woodblock, the strongest part of the instrument.
Advertisement
It is fastened on the machine by only two classic belts, and then tipped over in vertical position.Once the legs are set back, Pianoplan will get back to its original size. Adding on new hydraulic features has not increased the size or width of the original model.