What's RWD, naturally aspirated, hits 60 mph in 3.0 seconds, and only costs $60,000? The new 2020 Chevrolet Corvette packs incredible performance into a sports car price tag.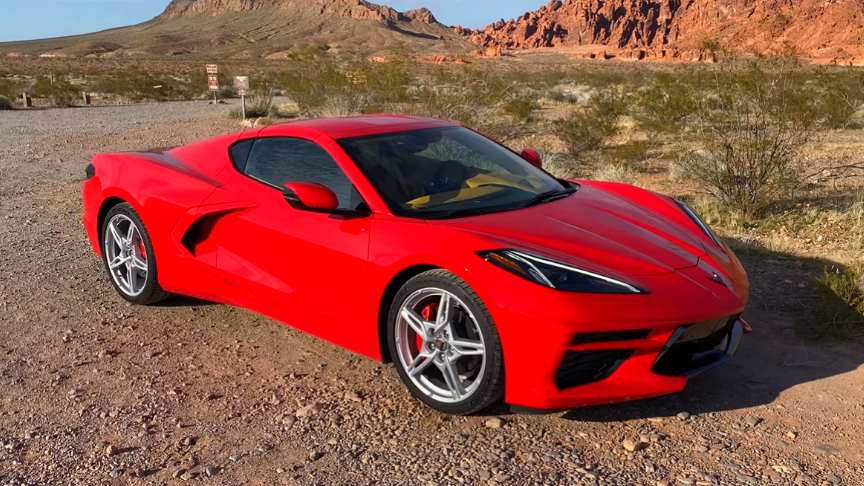 source/image: Engineering Explained
The new Corvette moves the 6.2L V8 engine behind the driver, altering the weight distribution and allowing for staggering 0-60 times. With the $5,000 optional Z51 package, the car hits 60 mph in 2.9 seconds, as fast as the previous generation ZR1 Corvette!
The all new C8 Corvette sends torque through an 8-speed dual clutch transmission, which can shift in less than a tenth of a second (100 milliseconds).
Advertisement
There's an electronic limited slip differential, sticky 305 mm wide Michelin tires, and a host of interior upgrades. Check out the review for driving impressions of America's latest supercar killer./Engineering Explained