The Prius Prime is powered by Toyota's Hybrid Synergy Drive (HSD) powertrain, combining a 1.8 L gasoline 4-cylinder port-injected inline-4 Atkinson cycle engine coupled with a dual motor generator drive system powered by an 8.8 kWh lithium-ion battery.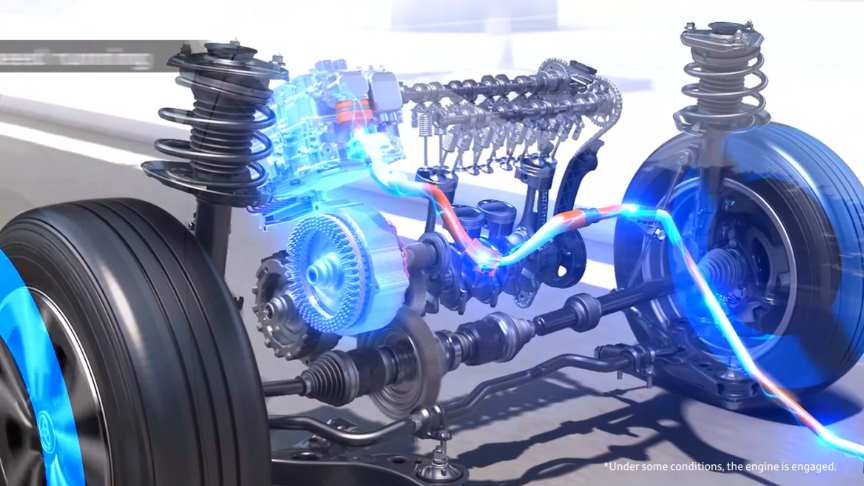 source/image: Toyota Global
The second generator motor is allowed to play the role of a supplemental traction motor while in all-electric mode.The 4.4 kWh lithium-ion battery developed for the Prius Plug-in fits under the rear cargo floor and weighs 80 kg (180 lb).
As a comparison, the nickel-metal hydride battery of the third generation Prius, which has a capacity of only 1.3 kWh, weighs 42 kg (93 lb). A full charge using an external AC outlet takes approximately 2.5 to 3.0 hours. It has an EPA-rated all-electric range of 40 km (25 mi), over twice the range of the first generation model.
Advertisement
The EPA-rated fuel economy is 25.9 kW⋅h/100 mi (133 mpg‑e) in all-electric mode.On one full tank of regular-grade gasoline and a full electric charge, total range is 1,030 km (640 miles).