The pursuit of pure speed has resulted in a number of oddly shaped cars. But perhaps none more so than the 1951 land speed record car designed, built and driven by Piero Taruffi. The car goes by several names, including the Italcorsa and Tarf II – it also got the fitting nickname "Bisiluro" (twin torpedo in Italian).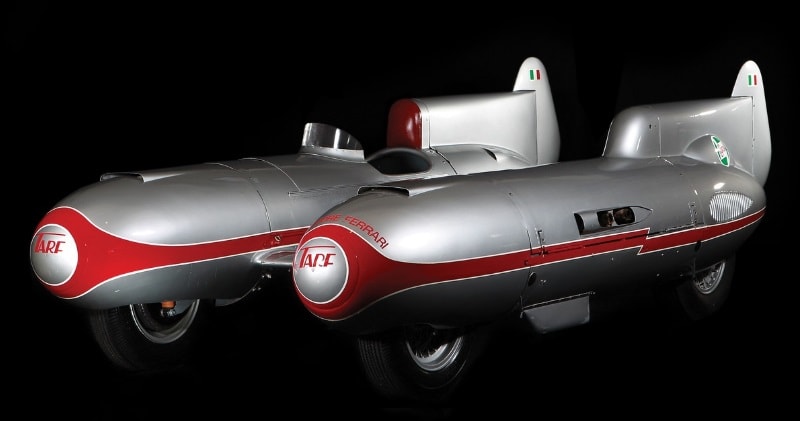 source/image: diseno-art
Piero Taruffi was an Italian racing driver and engineer. His passion for fast machines began with motorcycles, but he soon moved on to cars, and his considerable talent allowed him to pilot some of the fastest machines of the era from numerous manufacturers including; Alfa Romeo, Bugatti, Cisitalia, Ferrari, Maserati and Mercedes-Benz.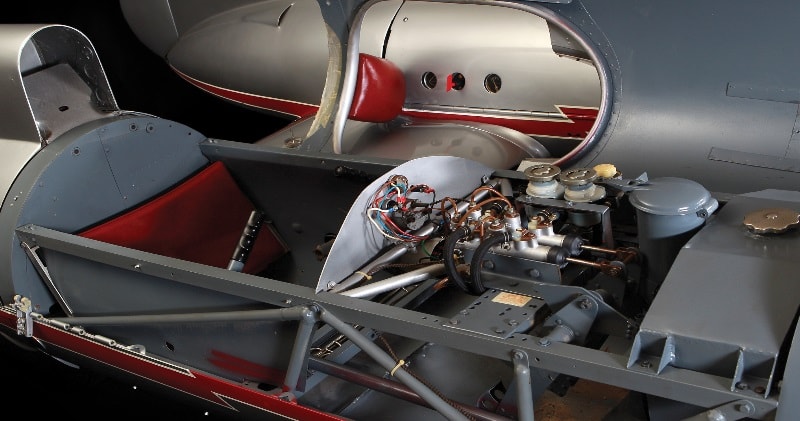 source/image: diseno-art
The Tarf II was based on an earlier design called the Tarf I. Both cars featured the same twin boom design, but the Tarf II was fitted with a larger 1,720 cc Maserati four-cylinder engine which developed 290 horsepower thanks to the addition of a supercharger. A chain transferred power to the rear wheel.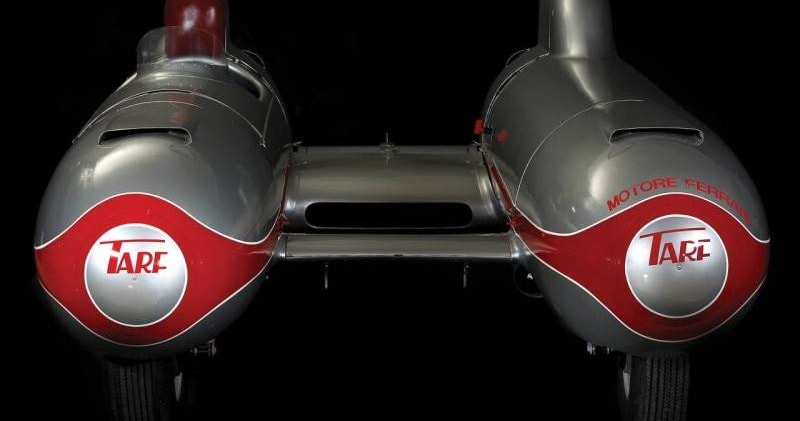 source/image: diseno-art
The Tarf II's steering system was of an unusual design. The narrow cockpit meant there wasn't space for a steering wheel. So instead the Tarf II was fitted with two levers either side of the driver which were used for directional control.
Advertisement
On 20 March 1951, Taruffi broke two world records with the Tarf II. Achieving the fastest flying mile with an average of 185.49 mph (298.507 km/h), and the fastest "flying kilometre" with 180.55 mph (290.552 km/h).
An amazing car to see while in Monaco, this one-of-a-kind Italcorsa/Tarf II Bisiluro arriving by flatbed truck.This car will be auctioned by RM Auctions in Monaco on May 12. The car was built by race car driver Piero Taruff and went on to beat many records in the 1950's.