Plana Aero a South Korea startup company is working on building a long range eVTOL hybrid-electric air taxi.The aircraft is supposed to travel at the speed of 217 mph with 350 miles range.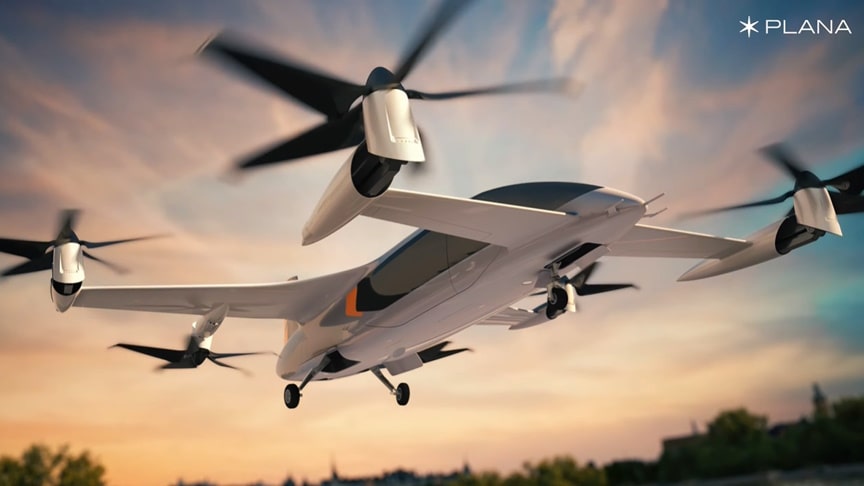 The aircraft runs on batteries and turbine generators. The model satisfies the powertrain architecture with six tilt rotors.
PLANA aims to suggest affordable 500 km of air travel from near urban proximity, pursuing the highest standard of safety to allow your family and you to board.
Advertisement
We support sustainable aviation with a minimal carbon footprint through cutting-edge hybrid e-powertrain and will replace passenger helicopters in the near future. The production aircraft is expected to be available for passenger air taxi service by 2028.
500 km of serviceable flight using hybrid e-powertrain
Unconditional safe landing with a complete set of redundancies
Optimized transition with reduced energy consumption
Minimal carbon footprint through Sustainable Aviation Fuel (SAF)