Dahir Insaat is a company headquartered in Istanbul, Turkey founded by Dahir Semenov. Their products and service designs include medical equipment, designing futuristic retail outlets and restaurants, designing new homes and cityscapes, creating weapon designs, city planning, inventing new forms of construction material, and designing new safety furniture.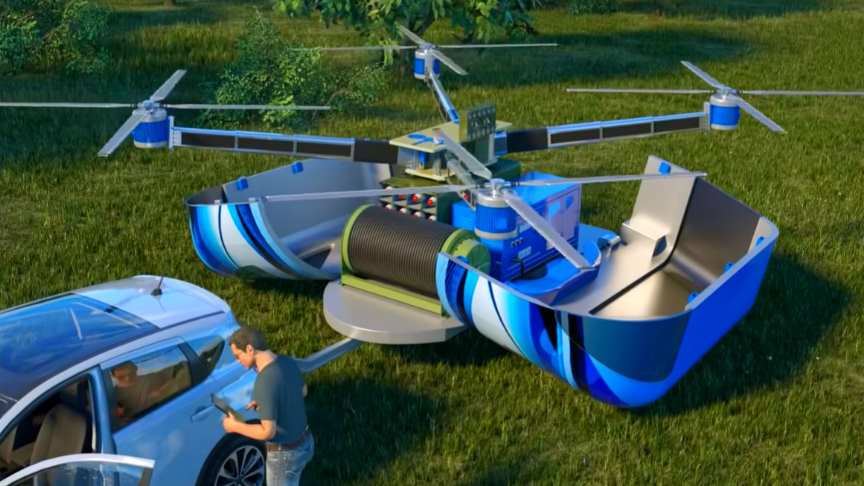 source/image: Dahir Insaat
Dahir InsaatContainer-type unmanned weapon devised by itself is a weapon that can annihilate objectives on their own or can combine with multiple containers to evolve into a more powerful drone.Dahir Insaat
What this is like in a practical place It is supposed that no movie that simulates whether it plays an active role is a ton demo.In addition, there seems to be a passenger car size in the container weapon, so it can accommodate various situation.
Advertisement
The container is open and open, and various kinds of devices appear from inside. Things like elongated blades are stacked on the top of the container. After slowly assembling its blades it becomes airborne and fires at the target.This is especially true when it comes to the scenes where the quadcopter fires missiles on an building. But then, really, like many of the Dahir Insaat inventions, it seems to be more about looking impressive than functioning well.//Dahir Insaat