In this 70 second video, experience the technical aspects of the patented new technology, developed by Maxion Wheels and Michelin for the passenger car wheel market.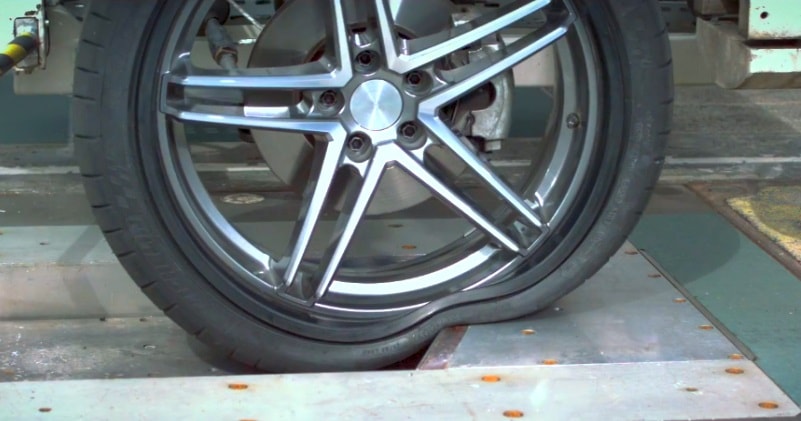 source/image(PrtSc): MaxionWheels
The Flexible Wheel incorporates two high-performing reinforced Acorus rubber flanges mounted on a special Maxion wheel body to create a flexible wheel that bends but does not break, protecting the wheel and tire from damage when encountering road hazards such as potholes.
In tests with a 285/30R21 tire driven through a pothole*, the standard rim version punctured the tire at 28kph whereas the Flexible Wheel with the MICHELIN ACORUS Technology did not puncture, or sustain damage at any speed.
Advertisement
In addition to damage reduction, safety and improved mobility, the Maxion Flexible Wheel with MICHELIN ACORUS Technology has other benefits for the driver. It helps overcome other shortcomings associated with low profile tires with short sidewalls – comfort and noise levels are both improved due to the flexible rubber flange which sits between the wheel and the tire.