Practical Motorhome's Jeremiah Mahadevan tests the Danbury Doubleback, a Mk 2 version of the rear slide-out camper with an all-new layout,featuring five travel seats, more clothes storage and a larger kitchen.
source/image: Practical Motorhome
While the original version of the VW camper from Danbury only seated two people, the new revised version seats five people! It also has enough space for four people to sleep, which is a pretty amazing thing to get out of a motorhome that is essentially the size of a regular transporter van when you're driving it around.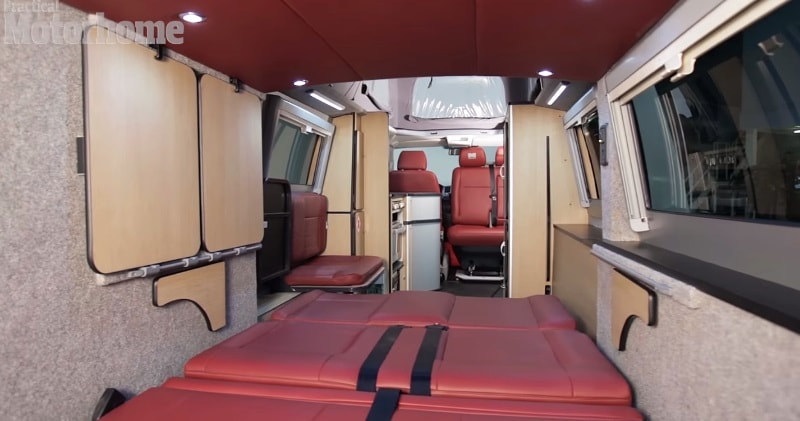 source/image: Practical Motorhome
Inside the camper, there are two beds (each sleeps two people), a lounging area you can set up when the beds aren't in use, and of course a full-featured kitchen that even has a grill!
Advertisement
There is also enough room to bring along a camping toilet. You can watch a review of the VW Transporter T5 turned into a doubleback motorhome in the video below.
This camper is pretty amazing, with the key feature being the doubleback. When you're parked, the doubleback can slide out electrically and extend the back of the van to almost twice its size! Enough room for two people to sleep in the portion that extends out.