This is the brand new Praga Bohema, and everything you want to know about it! Praga's epic new hypercar has arrived, and as well as a full first look, join me for a first drive at the Slovakiaring, a run on the road, plus hot laps with Romain Grosjean on track. What a jaw dropping machine!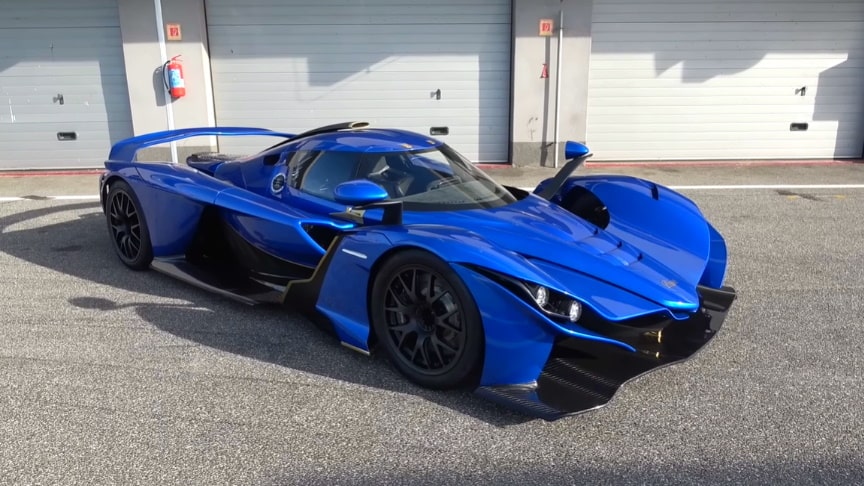 source/image: Shmee150 
It's not every day that you get to not only take a first ever walkaround of a brand new car as it is introduced, but also experience it in anger for a full understanding of what it's all about. Praga have established quite the reputation from their race cars and after the concept study R1R of recent years, the Bohema is now a full production model limited to 89 units.
Named after the region of Bohemia, with Praga coming from Czechia, hence the Prague connection, it's a car designed to offer the ultimate in track performance. The reason for 89 units links to it being 89 years since Praga were kicked out of a motorsport event for being too dominant. It's powered by a 3.8l TT V6 sourced from Nismo, it produces 700 horsepower, while weighing only 975kgs; a remarkable power to weight ratio.
Advertisement
After exploring the new car in detail in the pit lane, it will be time for a drive a first drive on the Slovakiaring to warm into it. Next is hopping on board with Josef Kral for a run on the road to get a completely different impression of what the Praga Bohema can offer, before returning to the track for some laps with none other than Romain Grosjean.